Health Promotion Disease Prevention Program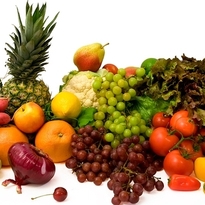 The Health Promotion and Disease Prevention (HP/DP) program was initiated in 2005, to address challenges related increasingly to health conditions and chronic diseases which are impacted by lifestyles issues such as obesity, physical inactivity, poor diet, substance abuse, and injuries. Working with Tribal and Urban healthcare programs, it coordinates services that enhance preventive health approaches.
---
Overarching goals of Health Promotion Disease Prevention are:
build and support health communications capacity.
increase physical activity.
share what works: 'Best Practices, Promising Practices' and local efforts for wellness.
build and support the capacity of community partners to effectively plan, implement and evaluate wellness activities.
HP/DP Initiative Fact Sheet (PDF 345KB)
Healthy Native Communities Fellowship

IHS Division of Diabetes Treatment and Prevention
Programs and services currently provided include:
Annual Just Move It - California Challenge; supporting local physical activity efforts.
Physical Activity Toolkit; a resource to assist communities implement physical activity programs.
Digital Storytelling and Community-Owned Wellness; workshops to support social advocacy and community directed prevention initiatives.
This site has been developed to provide health programs and communities with information on disease prevention initiatives, educational resources and related materials. For more information on the IHS Agency Initiatives please visit the following websites:
Health Promotion/Disease Prevention
Healthy Native Communities Partnership

Behavioral Health
National Nutrition and Dietetics Training Program
---
Answers to some of the most commonly asked questioned about the Health Promotion Disease Prevention Program.
Links and documents to support health professionals.
Learn innovative health ideas model programs are implementing to support tribal well-being.