The Indian Health Service continues to work closely with our tribal partners to coordinate a comprehensive public health response to COVID-19. Read the latest info.
Program Performance Data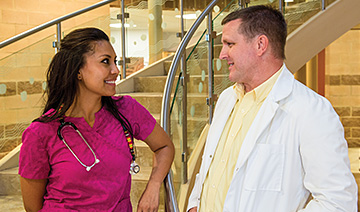 The Division of Health Professions Support (DHPS) provides and administers scholarships, externships, loan repayment, recruitment activities, grants and other career support services. Fiscal year (FY) 2015 funding, awards and accomplishments exemplify DHPS' investment in the future of its valued health care professionals and the American Indian and Alaska Native communities they serve.