Crow Service Unit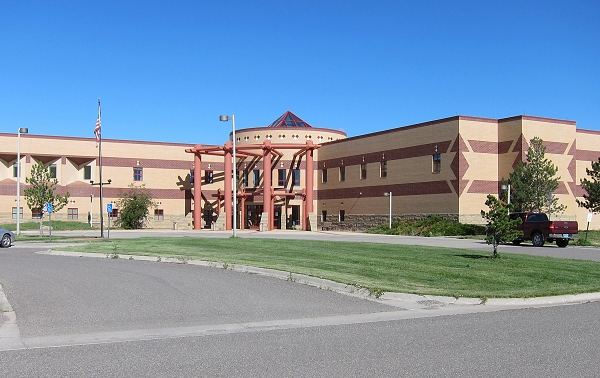 Mission Statement
The mission of the Crow/Northern Cheyenne Hospital is to work in partnership with the people we serve to elevate their physical, mental, social and spiritual health to the highest level. Our vision statement is "We believe a "Healthy Population" exists through a creative and innovative health care system driven by the health care needs established cooperatively with those we serve."
Addresses
Crow/Northern Cheyenne Hospital
P.O. Box 9
Crow Agency, Montana 59022
Main: (406) 638-3500
Fax: (406) 638-3569 (Admin)
Fax: (406) 638-3382 (Medical Records)
Lodge Grass Health Clinic
P.O. Box AD
Lodge Grass, Montana 59050
Main: (406) 639-2317
Fax: (406) 639-2976
Pryor Health Station
P.O. Box 9
Pryor, Montana 59066
Main: (406) 259-8238
Fax: (406) 259-8290
Services Offered
Behavioral Health
Dental
Diabetic Clinic
Emergency Department
ENT/Audiologic Services
Family Medicine
Internal Medicine
Laboratory Services
Medical Records
Nutrition/Dietary
Obstetrics/Gynecology
Optometry
Pediatrics
Pharmacy Primary Care Clinic
Podiatry
Public Health Nursing
Radiology Services
Surgery
Community Information
Within the valley of the Little Big Horn, below the Little Big Horn Battlefield Monument (the site of Custer's last stand) is the Crow Service Unit. This Hospital provides health care for the Crow and the Northern Cheyenne and employs 200 plus doctors, nurses, LPN's, lab technicians, and all service personnel necessary to adequately staff a 24-bed health facility.
Sixty miles from Crow Agency is Billings, the largest city in Montana, where one can shop for almost anything. Interstate 90 is the road that connects Crow Agency to Hardin, Billings and Sheridan, Wyoming, 75 miles south of Crow Agency.
The Crow Service Unit is accredited by Center for Medicare and Medicaid Services (CMS).
"Crow Country is good country. The Great Spirit put it in exactly the right place." Those were the words of the Great Crow leader, Arapooish.
The Crow Reservation, made up of 2.2 million acres, is the home of vast fluid and solid mineral resources as well as wildlife in abundance from the great bison, on down to the smallest fur bearing animals; the king of the skies, the mighty eagle on down to the smallest, the chickadee. Three mountain ranges are within this good country, the Wolf Teeth Mountains to the East, the Big Horn Mountains in the center and the Pryor Mountains to the West. A pristine blue ribbon trout stream flows from the beautiful Big Horn Mountains to the breathtaking Yellowtail Dam at Fort Smith. Upon the vast Big Horn Lake; fishing, boating, water skiing and swimming are only a few of the many opportunities for outdoor life.
Medical Student/ Resident/ Volunteer Housing
The Flop House is located approximately 2 miles from the Crow/ Northern Cheyenne Hospital. It is a one-story house with the basement also converted to living quarters. The structure is part of a government housing project and therefore shares the same floor-plan as many other houses in the neighborhood. The house is usually shared by as many as six residents or students representing a combination of externships, volunteers, and CO-STEPs in the various health and health-related fields.
Other Housing
There are single bedroom four plexes, two and three bedroom homes which are situated around the hospital area. All are within walking distance of the hospital. Civil service personnel are responsible for rent and utility costs in government housing. Commission corp. personnel receive housing allowances that cover the cost of rent and utilities in government housing.
Crow Nation Website
"Peace Through Unity"
Visit the Crow Nation Website Exit Disclaimer: You Are Leaving www.ihs.gov