Flathead Tribal Health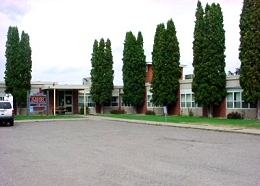 Address
P.O. Box 880
St. Ignatius, Montana 59865
Main: (406) 745-3525
Services Offered
Access and Transportation
Client Services
Communications
Purchased/Referred Care (PRC)
Dental Services
Direct Care
Elective procedures and Alternative Medicine
Environmental Health and Engineering
Family Services
Home medical equipment and health supplies
Inpatient Services
Mental Health and Addiction Treatment Services
Outpatient Services
Patient support Services
Pharmacy Services
Public Health Nursing
Relations with Providers
Community Information
Numerous small communities exist within the reservation, and several large towns near the reservation provide shopping, housing, and other consumer needs that might not be met by the smaller towns. Pablo, St. Ignatius, Polson and Ronan all lie on the reservation, and the larger cities of Missoula and Kalispell are no more than an hour drive away. Tribal government headquarters are located in Pablo, while the Tribal Health & Human Services is located in St. Ignatius.
Confederated Salish & Kootenai Tribes Website
The Confederated Salish and Kootenai Tribes are comprised of the Bitterroot Salish, the Pend d'Oreille and the Kootenai tribes. The Flathead Reservation of 1.317 million acres in northwest Montana is our home now but our ancestors lived in the territory now known as western Montana, parts of Idaho, British Columbia and Wyoming.
Visit the Confederated Salish & Kootenai Tribes Website Exit Disclaimer: You Are Leaving www.ihs.gov