CAO Portal System Tour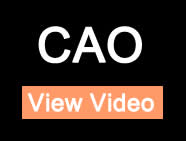 Click the "View Video" button to for a quick tour!
The California Area Indian Health Service has created a portal system to put IHS staff together with the customers we support utilizing discrete online mini communities. Federal and non-federal subject matter experts and aspiring subject matter experts can use these spaces to exchange ideas and share resources, bridging the gap between internal federal IHS communications systems and the IHS public website.