Electronic Health Record (EHR) - RPMS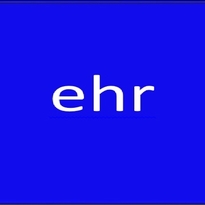 The Resource Patient Management System (RPMS) Electronic Health Record (EHR) can manage all aspects of patient care via an intuitive and customizable Graphical User Interface (GUI) that is integrated with all RPMS software applications. EHR provides secure access to the most up-to-date patient records and management of treatment activities simultaneously at multiple locations without dependence on paper charts. The results?
Significantly improved clinical decisions and patient safety
Immediate access to records from multiple facilities
Fewer providers distractions when providing direct patient care
Easier and more accurate continuity and continuum of care
Streamlined data entry at the point of care
Coding support (ICD and CPT)
Faster turn around time from claims submission to remittance
Improved cost recovery and cash flow from claims
---
Contains answers to some of the most commonly asked questions about the RPMS EHR.
Provides access to websites related to the RPMS EHR.