California Wildfires

Homes in the Fisher Lake Drive neighborhood destroyed by the Redwood Complex fire in Redwood Valley, CA on Friday, October 13 - Source: Alvin Jornada / The Press Democrat
---
Online resources
OCTOBER 23, 2017

OCTOBER 20, 2017

OCTOBER 17, 2017

OCTOBER 13, 2017

OCTOBER 12, 2017
Direct Relief -- In response to wildfires burning across Northern California, Direct Relief has offered emergency assistance to California's Office of Emergency Services, the Napa County Public Health Department, and more than 40 health centers and clinics in the affected region.
If you are a CA Tribal Health program and would like to provide a status on your location and situation, please send us an email. You can use Dr. Magruder's email as a guide for providing us that information.
---
Status of CA Tribal Health Clinic functions as of Tuesday, October 17, 2017
Chapa De Indian Health Program
As of Wednesday, October 11: remains open, both Grass Valley and Auburn. Some communities in this area have been impacted due to fires in Nevada County.
Consolidated Tribal Health Project (CTHP)
As of Tuesday, October 17: Utilizing local mental health professional for support. Thanked Lake County Tribal Health Consortium who also offered mental health services. Received filters and have some stationed in clinic. Communicated with Sonoma County Indian Health Project over the weekend and offered to expand hours/services if there is a need for their clients to come up there.
As of Friday, October 13: The fire came up to approximately 2 miles from the clinic. 6 homes were lost in the Redwood Valley area. The clinic has been operating mostly in administration. Potter Valley and Sherwood Valley have been evacuated. Coyote Valley offered their facilities as shelters. CTHP provided dental supplies to Coyote Valley. CTHP is requesting a behavioral health staff person be sent to their area to visit all the residents on tribal lands.
As of Thursday, October 12: 1) Redwood Valley Rancheria was impacted significantly with a number of homes being damaged or destroyed. 2) Sherwood Valley had some of its members evacuate yesterday. 3) Potter Valley is currently under mandatory evacuation - no news yet of any damage there. 4) Both Coyote Valley and Hopland have offered their facilities as shelters for those tribal members impacted.
CTHP has provided masks and dental supplies to Coyote Valley to support their efforts. They also served as a day shelter on Monday and Tuesday.
As of Wednesday, October 11: is open and running with limited capacity as some staff have been directly impacted by the fires. Staff are prepared to evacuate if required. Providers are able to remote in to EHR to keep up with refills in case an evacuation is necessary.
Feather River Tribal Health (FRTH)
As of Friday, October 13: FRTH has offered their telehealth / telemedicine program. They've also offered a couple BH personnel. SCIHP reports that housing is another issue and anyone sent to provide support in their area will find it challenging to find a place to stay. FRTH suggests any providers who do travel to the area bring their own travel trailers
As of Thursday, October 12: The clinic is and has been open and they have been able to respond to the needs of their staff and patients. They have had a number of staff who had to relocate or were unable to come to work for hours to days at a time, but they were able to find coverage with staff from within.
During the Dam evacuation this spring, several out-of-area IHS physicians helped us with urgent narcotic refills. We are very willing to do this for others at this time or for future emergencies.
As of Wednesday, October 11: has 3 active fires. Currently, they are open. Several transports in to affected areas were cancelled. Both patients and employees are being impacted by fires. Each of the 3 sponsoring Tribes have indicated they are not in need of assistance at this time. The only issue that has arisen is ensuring patients that live in burned out areas have access to medication refills. Because of the location of the fires, some patients cannot get to the health facility to pick up their meds.
As of Friday, October 13: Sources from Karuk have offered to give their unused purifying air filters to the 3 facilities that have been affected by these fires. IHS CAO officials have offered to pick up the filters and deliver them to the 3 facilities this weekend.
Lake County Tribal Health Center (LCTHC)
As of Tuesday, October 17: Clinic is open and operating a regular schedule. Reached out to CTHP and offered an LCSW, and will extend the same offer to SCIHP. Elem Tribal members were able to return home after being evacuated. Currently can't spare any primary care providers, but have a public health nurse ready for deployment.
As of Friday, October 13: The Silver fire came close to one of their Rancherias. Their clinics are still open. They are working with local public health departments. They have reached out to CTHP and offered to manage some of their patients. They do not have any current needs.
As of Thursday, October 12: LCTHC is still open regular hours and assisting local shelters with staff and supplies. In response to the question do they need any supplies or medicines they say they are okay for now, the Local Public Health Department has supplied them with N95 respirators and so has the Ukiah IHS Field Office. They have distributed these amongst the tribes.
They have been providing more breathing treatments. One Rancheria, Elem is under mandatory evacuation and another, Middletown, is under advisory evacuation.
LCTHC is offering to see patients from neighboring IHS clinics that have closed due to fires. CTHP and fill meds etc. It would be nice if we were able to bill for the services. Without having them go through the whole new patient process.
Round Valley Indian Health Center (RVIHC)
As of Wednesday, October 11: RVIHC is not in the path of the current fires. The facility was closed on Monday as physicians could not drive in to Covelo due to HWY 101 road closure. Tuesday they had doctors and Wednesday they were fully staffed again. The fires in Willits are near the hospital. There is talk of evacuating the hospital. If that happens, Round Valley IHC may be asked to stay open for urgent care. Round Valley may need help to staff doctors if that is the case.
Sonoma County Indian Health Project (SCIHP)
As of Tuesday, October 17: Reopened clinic yesterday, 10/16 after shutting down all last week. Distributed face masks and toiletries to their Tribal Members. Filled 647 prescriptions (new record for clinic), but are concerned with air quality inside Tribal members' homes. Utilizing filters from Karuk and the California Rural Indian Health Board (CRIHB), and attempting to order 600 more filters from CRIHB. CRIHB Pharmacist on-site yesterday, but they are fully staff for pharmacy. CRIHB Medical Director, Public Health Nurse, and Behavioral Health Physician are also on-site and will stay through Thursday to assist with 200+ medically fragile patients. Most of the staff are back at the clinic, and they may not need volunteers. Collecting data on how many people have been evacuated.
As of Friday, October 13: Tubbs fire started on Sunday. Clinic was closed on Monday. Some staff members lost their homes. On Tuesday they attempted to open but the air quality in the clinic was horrible. They plan to open again this coming Monday, October 16.
ISSUES TO OVERCOME
Air quality - need HEPA filters; need to clean their building filters

Staff - in need of doctors, nurses, ME's, pharmacist, and behavioral health professionals

Communities are without power / electricity, cell phone coverage, and internet.
For the most updated information about SCIHP check the SCIHP Facebook page
for details.
As of Wednesday, October 11: SCIHP is closed for the rest of the week due to the impact on staff and poor air quality. They will try to open again on Monday, October 16th.
Redwood Valley Rancheria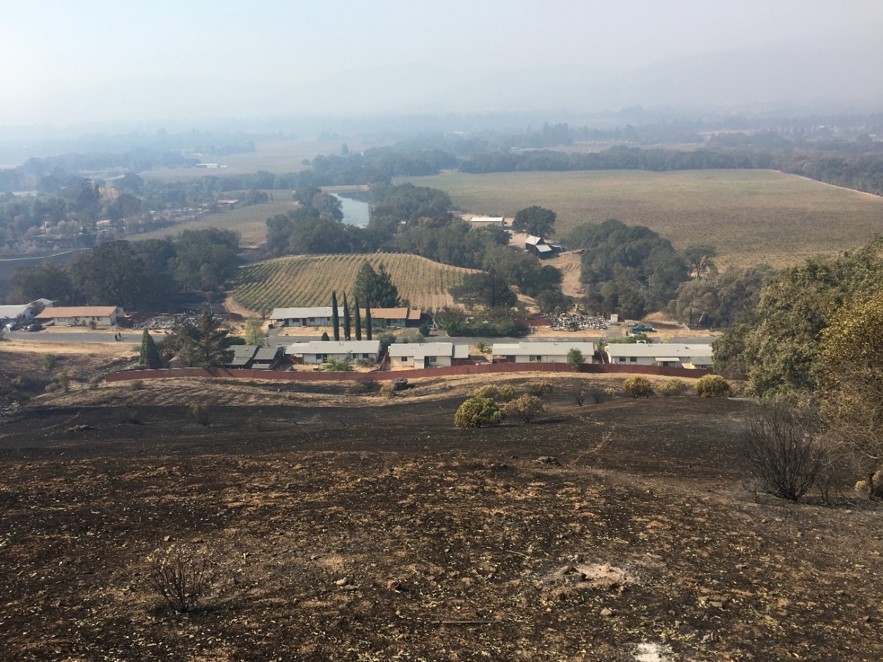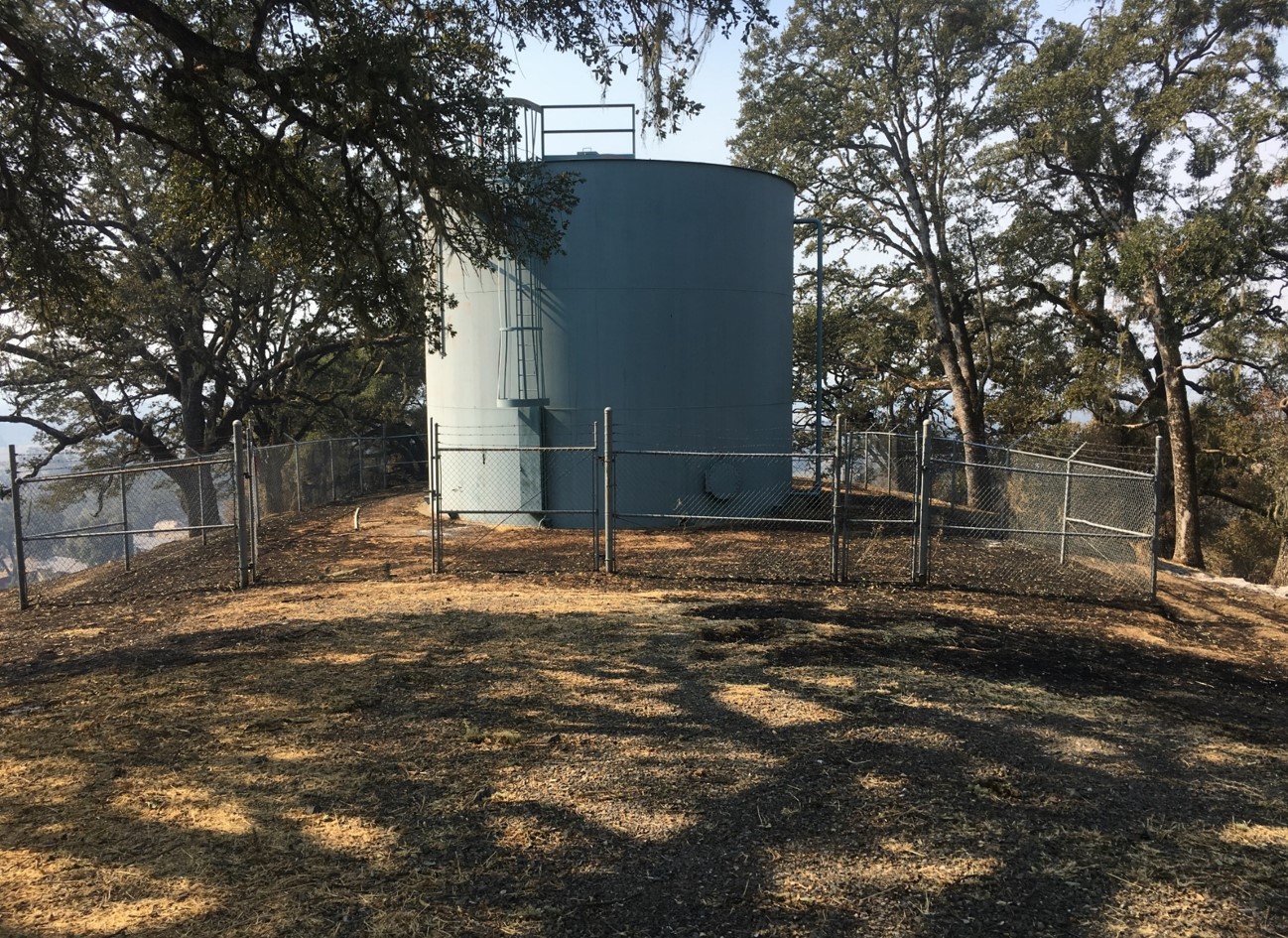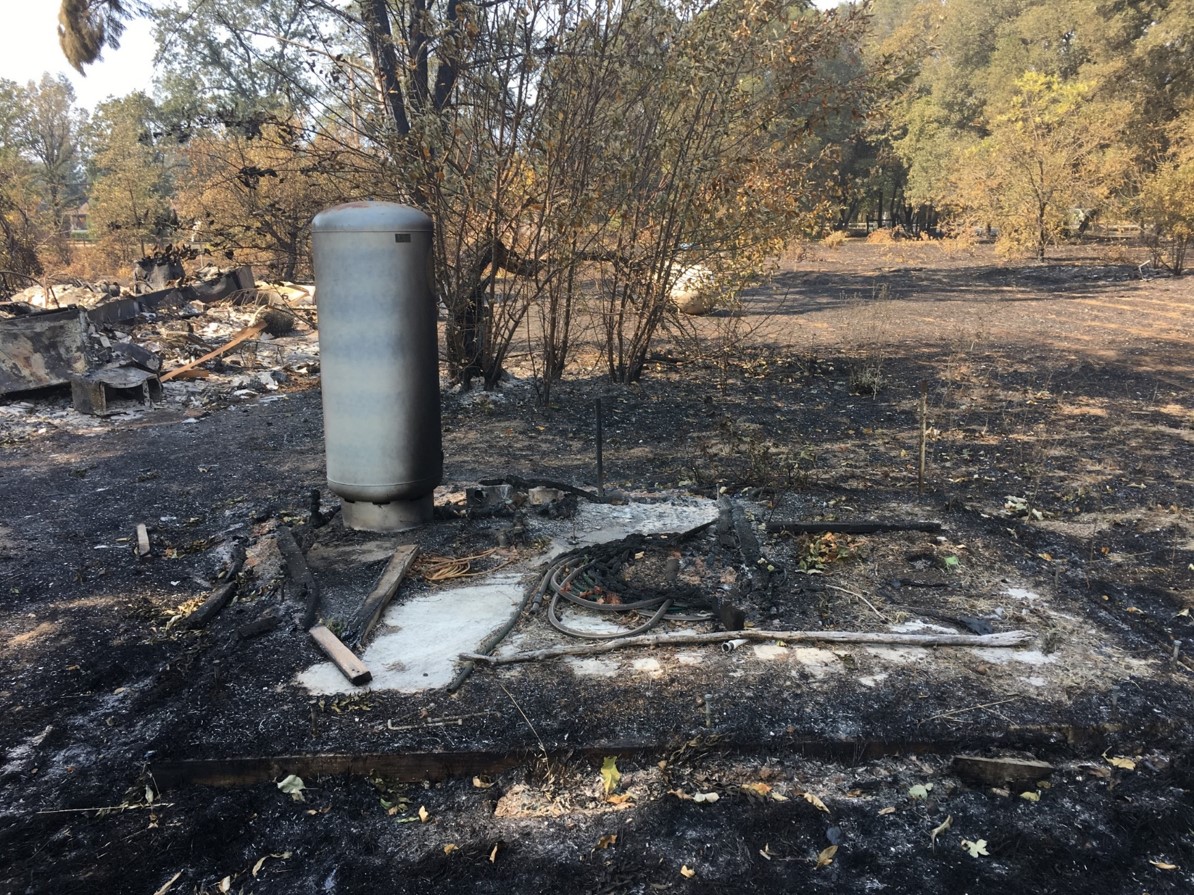 Thursday, October 12, 2017
Don Brafford and Ed Fluette from Indian Health Service visit the Redwood Valley Rancheria to assess the damage and report back to the IHS California Area Director
Approximately 95 residences from the Redwood Valley Rancheria were evacuated as a result of the Redwood Complex Fire in Mendocino County
6 homes were destroyed on the Redwood Valley Rancheria as a result of the Redwood Complex Fire
The Rancheria experienced approximately $80,000 in fire damage to sanitation facilities on the Rancheria.
The Redwood Valley Rancheria Water Storage Tank suffered fire damage to the tank paint system
Fire damage to a residential water system in a residential structure that was destroyed by fire
Government Resources
State of California Contacts
Denise M. Shemenski, MEP
Tribal Advisor
Office of Tribal Coordination
California Governor's Office of Emergency Service
FEMA Joint Field Office (JFO)
DR-3381; DR-4301; DR-4305
Dr-4308 and DR-4302-HVT
(916) 616-8499 Cell
www.caloes.ca.gov/cal-oes-divisions/tribal-coordination
Joshua Standing Horse
Department of Health Care Services
Primary, Rural, and Indian Health Division (PRIHD)
1500 Capitol Ave.
P.O. Box 997413, MS 8502
Sacramento, CA 95814
(916) 445-0556
-- Provides emergency preparedness planning and training.
---
Indian Health Service Contacts

California Area Office
650 Capitol Mall, Suite 7-100
Sacramento, CA 95814
Phone: (916) 930-3981
Beverly Miller, MHA, MBA
Area Director, Ext. 312
beverly.miller@ihs.gov
-- Point of contact at IHS for Tribal Leaders.
---
Charles Magruder, MD
Chief Medical Officer, Ext. 367
charles.magruder@ihs.gov
-- The VA may be a potential source for assisting our affected tribal health programs. Contact Dr. Magruder for more information about this potential source.
-- Point of contact at IHS for Tribal Health Program Medical staff
---
David Sprenger, MD
Psychiatric/Addiction Medicine Consultant, Ext. 321
david.sprenger@ihs.gov
-- The Red Cross is the best resource (that provides behavioral health service). Some counties have critical incident stress teams. There are also some other non-profit organizations that crisis counseling, like the Bay Area Critical Incident Stress Management Team, which run out of the Bill Wilson Center in San Jose.
The Bay Area Disaster Medical Assistance Team also has crisis counseling.
---
Sonal Goyal, PharmD, MPH
Pharmacy Consultant, Ext. 308
sonal.goyal@ihs.gov
-- Point of contact at IHS for Pharmacy and medication questions
-- California State Board of Pharmacy - Guidelines for the Emergency Dispensing of Dangerous Drugs and Devices
(PDF)
---
Toni Johnson
Business Office Coord., PRC Officer, Ext. 354
toni.johnson@ihs.gov
-- Point of contact at IHS for Business Office, billing and related topics
-- EHR and practice management systems require a registration process for documentation and billing.
Tribal programs can look at streamlining their new patient process for emergency situations. Design a short form with just the required data fields to get services started. Perhaps work with the other Tribal clinic to coordinate demographic and insurance information after patient consent forms are signed.
---
Don Brafford, PE
Director of Sanitation Facilities, Ext. 339
don.brafford@ihs.gov
-- The California Area Indian Health Service can provide sanitation facilities (water and sewer) to tribal homes that have been damaged from the California wildfires. Please contact Donald Brafford for assistance and to schedule a site visit at (916) 930-3945.
---
Sandra Mastandrea, REHS
Environmental Health Officer, Ext. 338
Email: sandra.mastandrea@ihs.gov
-- The California Area Office of Environmental Health has N-95 Masks available for distribution to tribal communities impacted by the recent fire activity. To request masks please contact Sandra Mastandrea at (916) 930-3981 ext. 338 or by e-mail at sandra.mastandrea@ihs.gov.
---
Kelly Stephenson
Area Telecommunications Liaison, Ext. 330
Email: kelly.stephenson@ihs.gov
-- If you have questions or issues with your telecommunications, please contact Kelly Stephenson
---