Colorectal Cancer Screening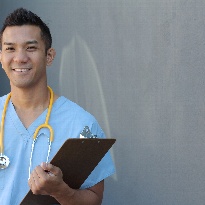 June 7, 2022
10:00-11:00am PT
Colorectal Cancer Screening
Presenter:
Donald Haverkamp, MPH, Epidemiologist, Centers for Disease Control and Prevention
Description:
Colorectal Cancer Screening rates are low nationwide. This presentation will review the Colorectal Cancer Screening measure logic and discuss best practices to improve colorectal cancer screening rates among American Indians/Alaska Natives.
Outcomes/Objectives:
As a result of participating in this activity, the healthcare team will:
Examine recent changes to the United States Preventive Services Task Force Colorectal Cancer (CRC) Screening guidelines, and the reason for these changes.
Discuss the IHS GPRA Colorectal Cancer Screening measure logic and current CRC screening prevalence.
Employ strategies that have been utilized to increase Colorectal Cancer Screening in various Tribal health programs.
Register here: https://www.zoomgov.com/meeting/register/vJIscO-pqj0sHJI7DAMH0Ugijxy52oRhX_s
Full synopsis (PDF)