COVID-19 and Diabetes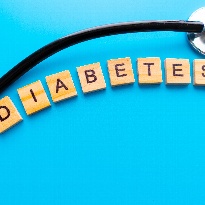 Tuesday, July 26, 2022
12:00pm-1:00pm (PT)
Presenter:
Lani Desaulniers, MD, Clinical Consultant, The Hill Group/IHS Division of Diabetes Treatment and Prevention
Gemalli Austin, DrPH, RD, CDCES, Diabetes and Tobacco Education Program Manager, Lake County Tribal Health Consortium
Description:
This presentation will discuss COVID-19 and diabetes among American Indians/Alaska Natives (AI/AN), including trusted, reliable sources of information and data regarding the impact of COVID-19 and local-level treatment, care, education, and community support to address COVID-19 and diabetes simultaneously.
Outcomes/Objectives:
As a result of participating in this activity, the healthcare team will:
Examine current data and information on the impact of COVID-19 among AI/AN people.
Assess local community needs for diabetes care, education and available services for AI/AN peoples.
Provide appropriate diabetes care and support for AI/AN communities despite COVID-19 pandemic/endemic conditions.
Register here: https://www.zoomgov.com/meeting/register/vJItcuugqT8vGeNQdda0eA86gv-EFTGt2hg
Full synopsis (PDF)