Gender Reveal Best Practices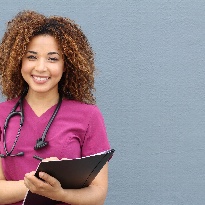 May 13, 2022
12:00-1:00pm PT
Gender Reveal Best Practices
Presenter:
LT Lee Ryder, PT, DPT, Physical Therapist, Phoenix Indian Medical Center
Description:
Discrimination in healthcare is a common experience in the LGBTQ+ community. There is a widespread lack of knowledge and awareness about gender-related issues both within and outside of the medical field. This disparity negatively impacts the safety, inclusion, and quality of life for sexual and gender diverse individuals. Additionally, this lack of knowledge hinders optimal healthcare delivery to sexual and gender diverse populations. Based on evidence from the National Center for Transgender Equality 2015 U.S. Transgender Survey, along with a multitude of other data and literature, sexual and gender diverse individuals experience higher rates of mistreatment and violence, economic hardship and instability, and physical and mental health illnesses. The current norm for clinical and nonclinical practices is an environment that operates on limited understanding for how to provide care to this population. This presentation aims to improve knowledge on how to encourage gender-affirming interactions with all people including patients, colleagues, family and friends.
Outcomes/Objectives:
As a result of participating in this activity, the healthcare team will:
1. Utilize common terminology regarding gender identity, expression, and affirmation.
2. Discuss the historical and cultural influences on sex and gender.
3. Develop effective communication strategies that reduce barriers to medical care for gender diverse individuals.
Register: https://www.zoomgov.com/meeting/register/vJIsd-CqrTguEl1pw1HQ6yDjx3AGKdqpHSQ
Full Synopsis (DOCX)