Indigenous Food Sovereignty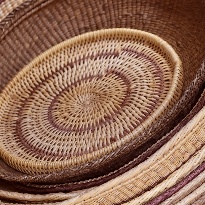 June 13, 2022
12:00-1:00pm PT
Indigenous Food Sovereignty
Presenter:
Cutcha Risling-Baldy, PhD, Associate Professor/Department Chair, Cal Poly Humboldt
Jude Marshall, Community Nutrition Manager, United Indian Health Services, Inc.
Description:
American Indian/Alaska Native (AI/AN) peoples disproportionately experience high rates of diabetes, obesity, and other diet-related chronic conditions. Lack of access to traditional, culturally appropriate healthful foods directly relate to food insecurity and chronic health disparities. AI/AN experience barriers to hunting, fishing, and gathering due to loss of land jurisdiction and loss of practical and cultural knowledge regarding traditional foods and medicine. This presentation will discuss indigenous food sovereignty.
Outcomes/Objectives:
As a result of participating in this activity, the healthcare team will:
Identify key building blocks of Indigenous Food Sovereignty.

Recognize the significance of food sovereignty and its impact on health outcomes.

Implement at least one strategy toward Indigenous Food Sovereignty.
Register here: https://www.zoomgov.com/meeting/register/vJItdOmvqjkrE2peCevDlXn_je5IYQfThdg
Full synopsis (PDF)