Long COVID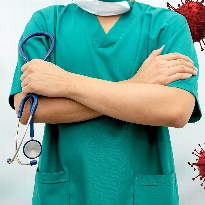 April 18, 2022
12:30-1:30pm
Long COVID
Presenter: Loretta Christensen, MD, IHS Chief Medical Officer
Register here: https://www.zoomgov.com/meeting/register/vJIscuusqTsjEpy9H8s1ahDdlMk6nQMvyOI
Description:
For some people, the effects of COVID-19 can last well beyond the immediate illness. Patients and clinicians are reporting long-term effects of COVID-19, commonly referred to as Long COVID. This presentation will discuss Long-haul COVID, how to identify it in patients, and care coordination considerations.
Outcomes/Objectives:
As a result of participating in this activity, the healthcare team will:
Examine Long COVID and how it differs from COVID-19 conditions.
Identify Long COVID symptoms and initial clinical evaluation and diagnosis confirmation.
Implement a comprehensive coordinated care approach to manage and treat patients with post-acute COVID symptoms.
Full synopsis (DOCX)