Worksite Wellness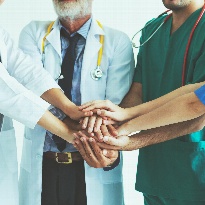 April 29, 2022
12:00-1:30pm PT
Presenter:
Levi Horn, Substance Use Disorder Professional, Spokane Public Schools
Description:
This workshops explores your "Why" to help motivate and remember why we serve those we work with. Participants will explore self-care strategies and indigenous techniques to promote worksite wellness.
Please note: This will be an interactive session wherein you will explore not only self-care strategies, but indigenous techniques to promote worksite wellness. If possible, please have the following materials available when attending this session: sage/sweet grass, tobacco, cup of water.
Outcomes/Objectives:
As a result of participating in this activity, the healthcare team will:
Examine the importance of cultural awareness and cultural identity when working with clients from diverse American Indian and Alaska Native (AI/AN) communities.

Apply culturally appropriate techniques to promote wellness working with AI/AN populations.

Implement strategies towards self-care and apply indigenous techniques to promote employee wellness and retention.
Register here: https://www.zoomgov.com/meeting/register/vJIscuqgrzksGkG6cFJk31bcqSH9yeRn3wA
Full synopsis (DOCX)