YRTC Update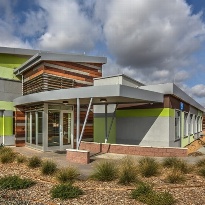 May 5, 2022
YRTC Update
Panel Presenters:
• CDR Justin Peglowski, LCSW-R, LICDC, BCD, Health System Administrator, Desert Sage Youth Wellness Center
• CDR Emily Streeter, PsyD, MPH, CPH, Director of Clinical Services, Desert Sage Youth Wellness Center
• Pascale Brown, LCSW, Intake/Aftercare Coordinator, Desert Sage Youth Wellness Center
• Teresa Phinazee, MSW, ASW, Intake/Admissions Coordinator, Desert Sage Youth Wellness Center
• Kufreabasi Idiong, LCSW, Aftercare Coordinator, Desert Sage Youth Wellness Center
• Teena Glasper, MSW, Social Worker, Desert Sage Youth Wellness Center
Description:
This session will provide an overview of California Area's Youth Regional Treatment Centers' services rooted in culturally relevant, holistic model of care, and the application of Dialectic Behavioral Therapy as a mindfulness strategy to build healthy relationships in the recovery process for AI/AN youth.
Outcomes/Objectives:
As a result of participating in this activity, the healthcare team will:
1. Examine effective substance use treatment modalities for American Indian/Alaska Native youth.
2. Identify residential substance use treatment services available within the California Area Youth Regional Treatment Centers.
3. Collaborate clinic services to enhance the aftercare treatment/program available through the Youth Regional Treatment Centers.
Full Synopsis (DOCX)
Register here: https://www.zoomgov.com/meeting/register/vJItcuiprD4iGHHpKezrlCSXb7L3eRrDjFk