Newsletters
IHS Impressions
Indian Health Dentistry
Career News and Information
Vol. 8, Issue 4
Experience the Benefits of a Dental Externship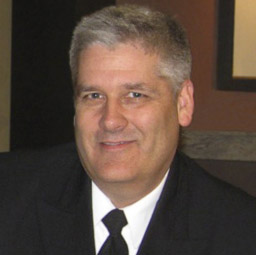 Class of 2013 dental students interested in a career in public health dentistry should consider applying for the Indian Health Service (IHS) Division of Oral Health (DOH) Dental Externship Program. We will accept applications as of January 3, 2012.
The Dental Externship Program provides hands-on professional experience rarely available in dental school as well as an opportunity for an adventure that comes with being placed in American Indian and Alaskan Native community sites located in some of the most beautiful areas of the country.
In addition to experiencing firsthand the personal satisfaction that comes from working with underserved and appreciative patients, externs have the opportunity to learn about traditional American Indian and Alaska Native cultures and enjoy the natural beauty and recreational opportunities of the region where they are assigned.
"The externship program gives third-year dental students a chance to take part in a wide variety of basic dental procedures, become familiar with the state-of-the-art equipment available at most sites and enjoy the benefits of a team approach in which they interact closely with clinicians from other disciplines," says CAPT Timothy Lozon, DDS and IHS DOH Acting Director. "It's a great opportunity for students who want to try something new. It offers much more than clinical experience - it offers adventure and a chance to learn about the tremendous needs out there, and the rewards of working in communities where as many as 60 percent of preschool-age children have dental decay."
Externships are scheduled from April 1, 2012 to September 30, 2012 and require a minimum two-week commitment at the selected site. Class of 2013 dental students interested in applying can find the online Dental Externship Program application on the IHS DOH website under the "Externships" page. Selections begin once the application period opens. In order to have the best chance at placement in this program, CAPT Lozon recommends that students begin preparing their application as soon as possible in preparation for the opening of the application period on January 3, 2012.
"Applicants are required to write an essay of up to 2,500 characters on why they are interested in an IHS externship, which is an important aspect of the selection process," CAPT Lozon explains. "Preceptors looking for an extern who is a good match for their facility rely heavily on this section of the application. In order to give this question especially careful thought, it's a good idea to write the document in a Word document, and then paste it into the online application."
CAPT Lozon also recommends that applicants:
Familiarize themselves with the travel requirements and expenses associated with accepting an externship. Read the Instant News section of this newsletter for additional information.
Enter the dates they are available on the application form. Applicants with greater availability have a better chance of being matched with an externship site that meets their needs.
Study the 12 IHS Areas where externships are available and select Areas that appeal to them. Applicants can identify three IHS Area placement preferences on the application. Applicants should consider being specific about the first two choices if they wish, but indicate flexibility about their third choice as a fallback preference. Flexibility in placement can increase the applicant's chances to be selected for an externship.
Check to see if any seniors at their dental school have participated in the IHS DOH Dental Externship Program. Former externs are an excellent source of information about the program.
Contact the preceptor at a facility that has an arrangement with their school to express an interest in working at the facility, establish a personal relationship with the preceptor and learn more about the site. Many dental schools already have worked with externship sites and formulated agreements with them. Established agreements between dental schools and IHS Externship sites can help make the externship process more efficient for applicants.
Contact an IHS Externship Coordinator at DentalExtern@ihs.gov with any questions.
In 2011, 202 members of the class of 2012 from 41 dental schools applied for IHS externships. Of those, 102 students from 31 dental schools were selected and placed at 31 different IHS Externship sites. Although not everyone who applies to the externship program will be assigned to a facility, applicants who prepare carefully, are resourceful, open to new experiences and eager to learn more about public health dentistry have an excellent chance of being selected.