Newsletters
IHS Impressions
Indian Health Dentistry
Career News and Information Vol. 9, Issue 1
Getting a Jump on the Competition
A Guide to Planning for a Career With IHS DOH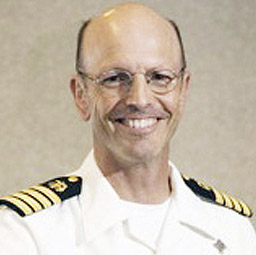 At a time when job prospects for college graduates entering the workforce are scarce, a career with the Indian Health Service (IHS) Division of Oral Health (DOH) has become an attractive option — so attractive, in fact, that the competition for entry-level dental positions is expected to be even greater this year. Applicants can improve their chances of being selected for an IHS DOH position by learning as much as possible about the application process, how it works and noting important deadlines to meet.
"With the economy so slow, we expect an upsurge in applications, but there are fewer openings because people are choosing to stay and make a career at IHS," says CAPT James Schaeffer, DMD, MPH and Deputy Director of the IHS DOH, who estimates that IHS will hire only about 25 to 30 entry-level dentists from May through September of 2012. "To improve the likelihood of selection for an IHS DOH position, dental students now in their senior year need to be knowledgeable about DOH career options, requirements and schedules and go to extra lengths to ensure that job contacts at the facilities they are targeting are aware of their interest," he explains.
In addition to experiencing firsthand the personal satisfaction that comes from working with underserved and appreciative patients, externs have the opportunity to learn about traditional American Indian and Alaska Native cultures and enjoy the natural beauty and recreational opportunities of the region where they are assigned.
CAPT Schaeffer, who chose a career through the Commissioned Corps of the US Public Health Service (USPHS), believes the key to improving one's chances is in the details. He recommends that applicants: