Newsletters
IHS Impressions
Indian Health Dentistry
Career News and Information
Vol. 9, Issue 2
Dental Specialty Training - Another IHS DOH Advantage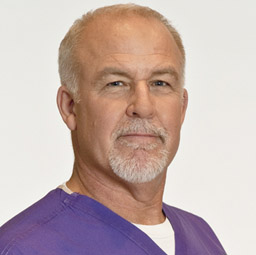 Dentists who sign on to practice within the Indian Health Service (IHS) are aware of the many perks that come with the job — an opportunity to provide needed care to medically underserved patient populations; to practice in some of the country's most beautiful regions; excellent benefits and working conditions; a team approach to dental practice that encourages personal and professional growth; and assistance with the repayment of their educational loans, to name a few. But there is another attractive, yet lesser-known advantage for people contemplating a career with IHS' Division of Oral Health (DOH) — full financial support for qualified DOH dentists who pursue training in key dental specialties at universities around the country.
The DOH long-term training program is ultimately designed to benefit patient populations by ensuring that IHS has highly trained specialists available to provide critical dental services. The program also improves the level of general dentistry at Indian health facilities, as specialists who have received DOH-sponsored training must share their expertise with fellow dentists in their Areas and Service Units.
Richard A. Champany, DDS, MPH, Chair of the DOH Long-Term Training Committee and Chief of the Service Unit Dental Program at the Northern Navajo Medical Center in Shiprock, NM, says he's surprised that more people haven't applied for the program. "It's one of the great advantages of a career with IHS DOH."
According to Dr. Champany, the investment in additional training means that dentists who become board certified while working within the Indian health system may enjoy increased earnings and promotion potential, as well as broader and more challenging responsibilities. "IHS pays participants a full salary while they pursue long-term training. It pays their tuition, covers expenses related to training, such as the cost of books, fees and supplies and moves candidates and their families to and from the training institution."
Requirements
Overall, DOH has about $1 million to spend each year to improve oral health services in American Indian and Alaska Native communities through specialty training. At any one time, from three to five DOH dentists may participate in residencies in one of several specialties at universities around the country. Currently, these specialties include pediatric dentistry, oral surgery, endodontics and periodontics. IHS selects training specialties based on its need and they vary from year to year. IHS advertises chosen specialties nationwide within the Indian health system to reach all eligible IHS employees who wish to compete for training positions.
"This year we're looking for applicants in endodontics who will begin their training July 2013," says Dr. Champany. "Any full-time IHS dentist can apply, whether a commissioned officer, civil service employee or Tribal employee."
Dr. Champany believes the longer a dentist stays within the Indian health system, the more competitive he or she will be, adding that candidates who have spent up to 10 years with IHS and whose career interests match their chosen long-term training specialty are especially attractive.
"We're looking for applicants whose national board scores and class rankings in dental school are competitive with applicants to university residencies around the country. DOH candidates who participate in the IHS Loan Repayment Program (LRP) should have completed at least two years in that program before applying."
A candidate's application process begins with a formal application through the IHS system and may include Q and A interviews with his or her Service Unit Chief, Area Dental Officer and the DOH Deputy Director. Dental specialists in a candidate's area of interest may also be present during the interviews. Applicants must provide a five-minute presentation on a topic of their choice relating to dentistry.
If accepted for a long-term training program, applicants are expected to apply for residencies through the American Dental Education Association (ADEA) Postdoctoral Application Support Service (PASS) and the Postdoctoral Dental Matching Program (Match), a standardized format for applications to accredited postdoctoral dental education programs. Part of the Match process may require additional interviews. In some cases, universities such as the University of Washington, Seattle, and the Medical College of Georgia, Augusta, may agree to accept a candidate who has met all IHS requirements and interviews without additional requirements.
Commitments with a Payoff
DOH candidates who receive long-term training must agree to achieve a passing grade and meet the following contractual obligations:
Civil service employees — Incur a three-year service obligation (after training) for every year of training.
Tribal employees — The service obligation (after training) is negotiable, but usually three years for every year of training.
Commissioned Corps officers — Incur a two-year service obligation (after training) for every year of training.
Allocation of work output:

80 percent is allocated to treating patients at the Service Unit.
20 percent is allocated to caring for referrals from neighboring Service Units and to teaching dental continuing education courses at the Area or national level.
In return for these commitments, long-term training participants can expect the following benefits upon achieving accreditation in their specialty:
Increased promotion potential.
Possible opportunities for bonuses.
The chance to take on broader and more challenging responsibilities.
"After just a few years with IHS DOH, dentists may be able to get specialty training at little or no cost to themselves and add to their professional credentials and expertise without incurring major career disruptions," says Dr. Champany. "It's a win-win for both IHS dentists and the communities they serve."