National Health Service Corp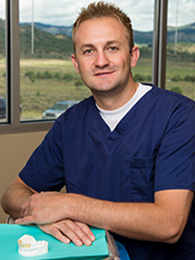 The National Health Service Corps (NHSC), administered by the Health Resources and Service Administration (HRSA), helps build healthy communities by supporting qualified health care providers dedicated to working in areas of the United States with limited access to care.
The NHSC repays educational loans and provides scholarships to primary care health care providers who practice in areas of the country that have too few health care professionals to serve people who live there, which include all Indian health facilities. As of October 2014, nearly 9,200 primary care physicians, physician assistants, dentists, dental hygienists, nurse practitioners, certified nurse-midwives and behavioral health professionals are working in these areas. As a result, today more than 9.7 million people receive health care from NHSC clinicians.
NHSC also invests in the training of the next generation of providers through scholarships and the NHSC Loan Repayment Program (LRP). These future primary care providers will serve in communities where they are needed most.
NHSC support includes:
The NHSC LRP provides up to $50,000 in tax-free loan repayment for two years of service and up to $140,000 for a total of five years of service.
The NHSC Students to Service LRP provides up to $120,000 to medical students (both MD and DO) in their last year of school, in return for a commitment to provide primary health care services in eligible Health Professional Shortage Areas of greatest need for at least three years.
The State Loan Repayment Program provides grants to states to operate their own loan repayment programs. States must match federal grant funds dollar for dollar with non-federal funds.
In FY 2014 NHSC provided more than 5,100 loan repayment and scholarship awards to clinicians and students and 38 states received grants to support state loan repayment programs.
NHSC scholarship recipients commit to serve NHSC upon completion of their training — one year for each year of support (at least two years).
At the end of December 2014, there were 381 NHSC clinicians (31 scholars and 350 loan repayment recipients) serving in American Indian and Alaska Native communities. A total of 650 Indian health sites were approved for placement of NHSC clinicians and Indian health programs were advertising 165 vacant clinical positions on the NHSC Job Center website.
For more information, visit the NHSC Exit Disclaimer: You Are Leaving www.ihs.gov website.