Project Spotlights
Would you like to highlight positive stories from your tribal or federal MSPI project?
Please contact your MSPI Project Officer with your request.
Past Spotlights
Indian Health Board of Minneapolis
The Indian Health Board of Minneapolis (IHB) has partnered with a local American Indian magnet school, Anishinabe Academy, to help promote a trauma-sensitive climate for the K-8 students and staff. Many of the students live in high-risk or highly stressed families, and arrive at the school in a dysregulated or activated state of emotions, which can interfere with learning and school success. IHB mental health providers and interns provide training, consultation and classroom support to teachers and staff on how to recognize, approach and work with students showing these traumatic stress responses and activations from historical trauma, personal trauma, and Post Traumatic Stress Disorder (PTSD). IHB mental providers use a combination of cultural activities, Somatic Experiencing, Trauma-Focused Cognitive Behavioral Therapy, and the Second Step program to support youth. The providers lead groups, present on safety issues, and support increased self-regulation skill-building to help students and teachers de-escalate activations to avoid or recover from melt-downs, release traumatic tensions, and generally return to a state of being "ready to learn" for school success.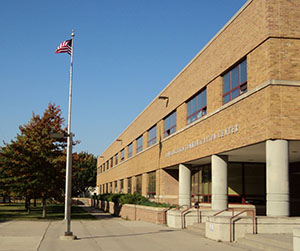 Kiowa Tribe
The Kiowa Tribe's Teen Suicide Prevention Program (KTSP) utilizes MSPI funding to facilitate the American Indian Life Skills curriculum at Riverside Indian School in Anadarko, Oklahoma. The population of Riverside Indian School includes students from 70 federally recognized tribes from across the country with enrollment of more than 500 students.
American Indian Life Skills curriculum is a course for high school and middle school students that is designed to drastically reduce suicidal thinking and behavior. The curriculum addresses key issues in American Indian adolescents' lives and teaches life skills such as communication, problem solving, depression and stress management, anger regulation, and goal setting. This curriculum also offers guidance to American Indian youth on how to address the negative consequences of adversity and build on the positive prospects for living a healthy life.
KTSP has held classes at the school for the last three years and approximately 250 students have completed the 24 week course. Due to the support of the school administration and staff in implementing the program, numbers indicate fewer behavioral problems, a decrease in the drop-out rate and more students acquiring the coping skills that will help them lead successful lives.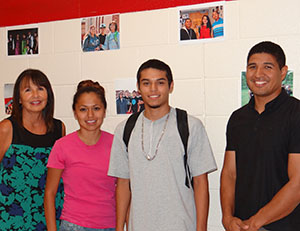 White Earth Tribe
The White Earth Tribe's MSPI project, the Native Alive Campaign, has played an active role in suicide prevention within local school systems. A diverse group of school-based mental health professionals and practitioners provide ongoing mental health services to youth and provide educational groups related to suicide, grief and loss. The presence of school-based providers has allowed for more personal and non-threatening access to mental health services. With mental health staff in schools, youth have been able to immediately connect to services rather than wait for months or receive no care at all. The Native Alive Campaign also has five safeTALK trainers on site and currently offers the training to youth ages 15 and older enrolled in local schools. Through the safeTALK trainings, facilitators have noticed youth are more likely to talk about suicide and reach out for help for both themselves and others.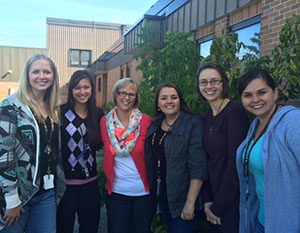 Choctaw Nation
Through creativity and collaboration, Choctaw Nation MSPI is impacting lives in Southeastern Oklahoma. A largely rural area, the Choctaw Nation comprises 10 ½ counties in Southeastern Oklahoma, including Pittsburg County, which has one of the highest rates of suicide completion in the state. During the last 3 years, more than 1,200 people have received QPR (Question, Persuade, and Refer) training on ways to intervene with a suicidal individual. Through conversations led by Choctaw Nation MSPI Program Manager Melanie Jones, members of the faith community expressed a desire to reach out after a suicide completion in their area. Recognizing that faith groups are often sought in times of crisis, leaders knew there was an urgent need to educate congregations on suicide and mental health issues. In response, Choctaw Nation MSPI hosted two events attended by more than 1,200 people where counselors and pastors were available, and Eric Weaver, Founder of Overcoming the Darkness, shared his story and message of suicide prevention. Many teens sought out help for themselves or loved ones and Choctaw Nation and area resources offered follow-up care.
The Choctaw Nation MSPI also focuses on the importance of physical and psychological health through the theme of "Healthy: Mind – Body – Spirit." In May 2014, the project hosted a 5K "Run for Hope" with approximately 700 people in attendance. Suicide prevention information was shared through statistics and quotes placed along the route and by local resources available at the event. Runners' reasons for participation included remembering loved ones lost to suicide, personal mental health struggles, and showing others that someone cares. Choctaw MSPI will continue developing these community relationships and will seek out additional opportunities to raise awareness for substance abuse and suicide prevention. It is through starting these conversations and educating the public on community needs that a difference can be made.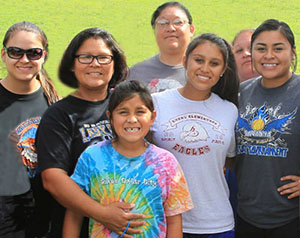 Eastern Shoshone Tribe
The Eastern Shoshone Suicide Prevention (ESSP) MSPI project's main goal is to prevent suicide by promoting suicide prevention trainings and awareness in schools and community. ESSP MSPI has trained more than 750 community members including Tribal emergency responders, police, fire, medical, and numerous school administration and staff, including Central Wyoming College, and primary and secondary school employees. ESSP has also trained staff from the Bureau of Indian Affairs, the Indian Health Service, and other organizations, averaging 188 people yearly. ESSP has used media to inform the community of local and national suicide prevention resources. For two years, ESSP has reached thousands in five Wyoming counties with public service announcements and billboards. ESSP has been a part of more than 30 successful youth and adult suicide interventions including those who have been referred to clinical and substance abuse treatment services.
ESSP has also used local prevention walks, pow-wows, youth summits, and health fairs to raise awareness. ESSP MSPI continues to strive to involve youth in prevention efforts by providing trainings such as safeTALK, suicideTALK, ASIST 11, Life Lines: A Suicide Prevention Program, and Native Wellness: Native Youth Leadership gatekeeper trainings. The project also involves youth in the creation of PSAs, print ads, billboards, essay writing contests, peer support, and short films.