Training
Interactive Training Module
MSPI Evaluation Toolkit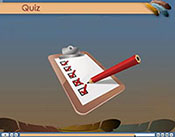 The MSPI Evaluation toolkit is a narrated 6-part non-credit online training course which combines onscreen lessons, interactive exercises, and downloadable tools such as checklists and worksheets. It is designed to help you carry out your local evaluation efficiently using local resources, and is flexible enough to be used with all types of programs.
Urban Specific Training
MSPI Introduction Videos
From the National Council of Urban Indian Health's 2014 Annual Leadership Conference, two parts of the training presentation "Methamphetamine and Suicide Prevention Initiative (MSPI) 101."