The Indian Health Service is working closely with our tribal partners to coordinate a comprehensive public health response to both COVID-19 and mpox.
COVID Vaccine Cybersecurity Awareness
The coronavirus vaccine is moving forward and is desperately anticipated by people hoping for a return to normal life. But criminals are waiting, too, ready to use that desperation to their advantage. Cybercriminals are seizing on coronavirus fears by using online scams to extract people's personal and financial information.

During these times of national hardship due to the coronavirus outbreak, bad actors increase their fraudulent activities. As such, the Indian Health Service (IHS) Office of Information Technology urges everyone to be extra vigilant against online scams such as phishing and malware.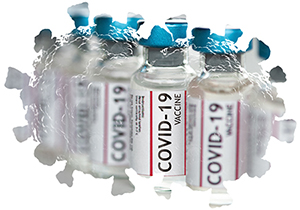 These scams can be sent through email, phone, text or social media. They often appear to be from a legitimate organization or individual, including business associates or friends, and are using the COVID-19 pandemic to trick victims into clicking on links or downloading malicious software (malware) designed to spy on them or steal personal information.