The Indian Health Service continues to work closely with our tribal partners to coordinate a comprehensive public health response to COVID-19. Read the latest info.
Phishing
The phishing landscape is evolving all the time. But here is a selection of some scams you might encounter related to COVID-19: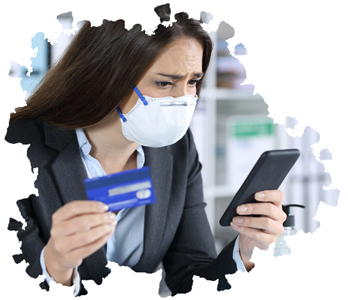 "Official" Updates - Many of these emails appear to come from official organizations. They claim to contain key updates on the spread of the virus and must-read recommendations on how to avoid infection. Booby-trapped links and attachments carry malware and/or could redirect users to phishing sites.
Corporate Updates - Many big brands are proactively contacting their customer base to reassure them of the steps they are taking to keep staff and customers safe from the virus. But here too, the hackers are jumping in with spoofed messages of their own purporting to come from the companies you may do business with.
Donations - Another trick is to send phishing emails calling for donations to help fund research into the virus. One, claiming to come from the "Department of Health" has a subject line, "URGENT: Coronavirus, Can we count on your support today?" A key tactic in phishing emails is to create a sense of urgency like this to rush the reader into making hasty decisions.
Click Here For a Cure - One scam email claims to come from a medical professional and contains details about a vaccine for COVID-19 which has been "hushed up" by global governments. Of course, clicking through to find the non-existent 'cure' will bring the recipient nothing but trouble.
CDC Alerts - Cybercriminals have sent phishing emails designed to look like they're from the U.S. Centers for Disease Control and Prevention. The email might falsely claim to link to a list of coronavirus cases in your area.
Health Advice Emails - Phishers have sent emails that offer purported medical advice to help protect you against the coronavirus. The emails might claim to be from medical experts near Wuhan, China, where the coronavirus outbreak began. "This little measure can save you," one phishing email says. "Use the link below to download Safety Measures."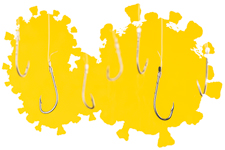 The overwhelming amount of news coverage surrounding COVID-19 virus has resulted in phishing attacks looking to exploit public fears about the dangerous virus. Cybercriminals send emails claiming to be from legitimate organizations with information about the coronavirus. The email messages might ask you to open an attachment to see the latest statistics. If you click on the attachment or embedded link, you're likely to download malicious software onto your device.
The malicious software, or malware, could allow cybercriminals to take control of your computer, log your keystrokes, access your personal information and financial data (which could lead to identity theft), or lock you out of your computer unless and until you pay a ransom.
It's impossible to predict the long-term impact of COVID-19, but it is possible to take steps to help protect yourself against coronavirus-related scams.