Anadarko Indian Health Center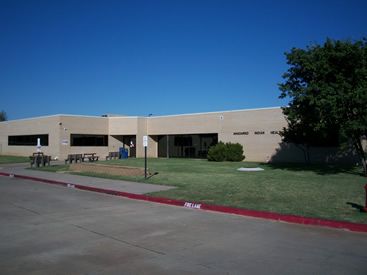 Anadarko is a community of approximately 6,560, located fifty miles from Oklahoma City, Oklahoma, and forty miles from Lawton, Oklahoma. Anadarko boasts many restaurants, grocery stores, clothing stores, gasoline stations, florists, a movie theatre, a public library, numerous different faith churches, and excellent educational facilities for children. Anadarko has less congestion than an urban setting and is near recreational sites and a major airport located in Oklahoma City, Oklahoma. The climate is generally mild.
The Anadarko Indian Health Center has a multidisciplinary outpatient department that provides a wide range of services including primary care, acute care, and management of chronic health conditions for our community, providing approximately 50 to 80 visits a day.
In addition, we provide a weekly diabetes clinic that is supported by several ancillary departments, enabling a broad range of care to our diabetic population. There are several specialty clinics provided on a monthly basis including Rheumatology, Endocrinology, Mammography, Nursing, Podiatry, Wound Care, and Women's Health. We partner with our tribal Community Health Representatives and the Public Health Department to provide preventative services in our community and to the students at the Riverside Indian School.
The Anadarko Indian Health Center opened in its current location in 1984. The Health Center is situated in a newly renovated 20,000 sq. ft. building. We utilize evolving concepts such as the Electronic Health Record. The Health Center offers in-house specialty clinics, as well as a referral system to specialists.
Leadership
Facility Director:
Terry Hunter
, 405-247-7900
Hours of Operation
8:00 AM - 4:30 PM Monday-Friday; Closed on Federal Holidays
Who should I call?
Main Office: 405-247-7900