Technical Assistance
The IHS recognizes the complexity of implementing and sustaining evidence-based strategies to improve substance use prevention, treatment, and recovery outcomes in tribal communities. Developing innovative approaches to the opioid crisis and sharing best and promising practices through enhanced communications is fundamental to the overall IHS opioid strategy. This page lists technical assistance resources to support process improvement and to enhance patient and community outcomes related to the opioid crisis.
Opioid Surveillance Dashboard Guidance
2023 IHS Opioid Prescribing Dashboard Support Office Hours: Every 3rd Friday (1-2pm CT)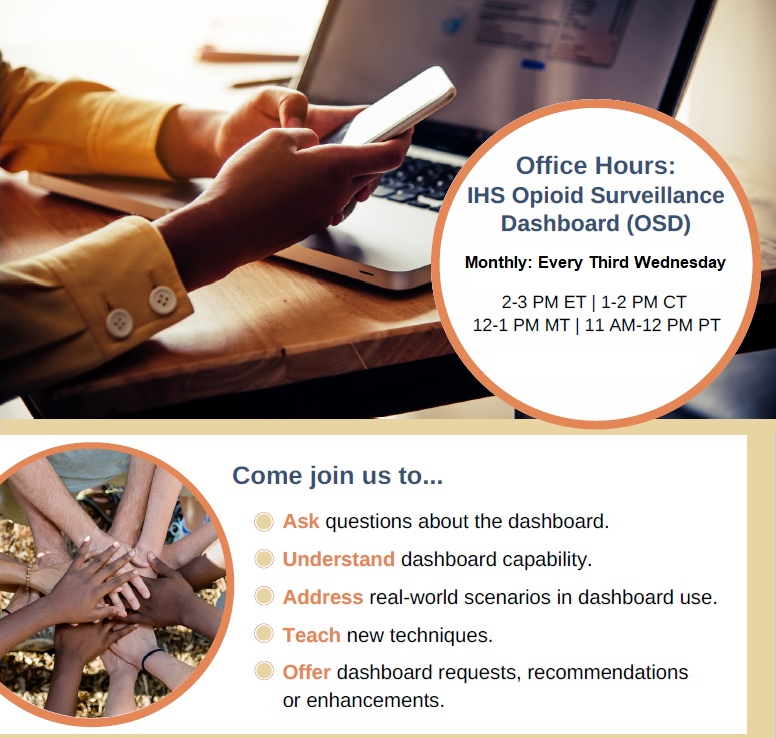 The Indian Health Service (IHS) National Committee on Heroin, Opioids, and Pain Efforts (HOPE Committee) is hosting open office hour sessions on the use of the IHS Opioid Dashboard.
Register Exit Disclaimer: You Are Leaving www.ihs.gov and join us to:
Ask questions about the dashboard.
Understand dashboard capability.
Address real-world scenarios in dashboard use.
Teach new techniques.
Offer dashboard requests, recommendations or enhancements.
Opioid Dashboard Office Hours will be held each month on the third Friday from 1pm-2pm Central Time from January to May (1/20, 2/17, 3/17, 4/21, 5/19), 2023.
Register for 2023 Office Hours Exit Disclaimer: You Are Leaving www.ihs.gov
---
Opioid Stewardship is a key part of the U.S. Department of Health & Human Services' Strategic Plan Exit Disclaimer: You Are Leaving www.ihs.gov to improve data collection, use, and evaluation, to increase evidence-based knowledge that leads to better health outcomes, reduced health disparities, and improved social well-being, equity, and economic resilience. Effective opioid stewardship strategies emphasize safe opioid prescribing, team-based care, leadership support, and use data to inform clinical decisions that will improve health outcomes for patients diagnosed with chronic pain syndrome or opioid use disorder (OUD).
The Opioid Surveillance Dashboard is a tool to be used to support stewardship initiatives at your site and the guidance documents can help streamline utilization of the dashboard.
Opioid Surveillance Dashboard Training Videos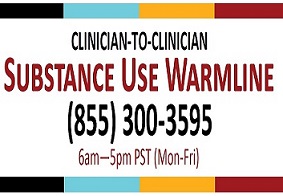 Documentation Tip Sheets and How-to Guides
EHR Note Template Samples
The following sample templates are available by emailing HOPE Committee's technical assistance lead or by visiting Max.gov Exit Disclaimer: You Are Leaving www.ihs.gov :
Focused Acupuncture template
COT Enhanced Template
Follow up visit COT Template
4Ps Screening dialogue template
Outside RX template: Template for documenting the filling of a prescription received from an outside provider