The Indian Health Service continues to work closely with our tribal partners to coordinate a comprehensive public health response to COVID-19. Read the latest info.
ECHO and DATA Waiver Training
Advancing Pharmacist Roles in Substance Use Disorder Treatment and Recovery Teams ECHO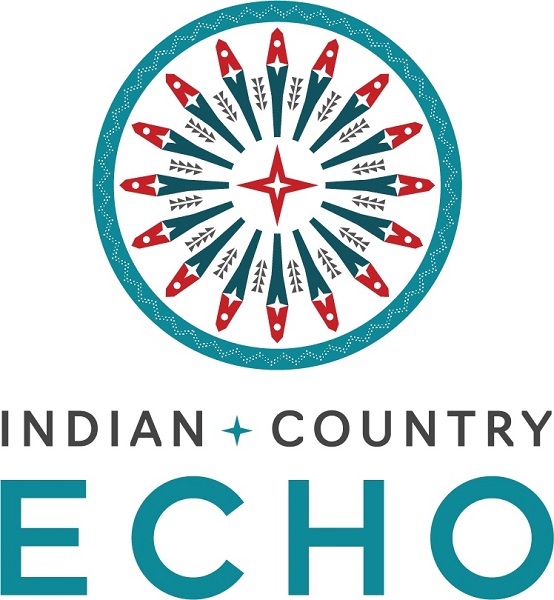 Indian Country ECHO
Indian Country ECHO Exit Disclaimer: You Are Leaving www.ihs.gov provides front-line clinicians with the knowledge and support they need to manage patients with complex conditions such as: COVID-19, hepatitis C, HIV, tuberculosis, chronic pain, endocrinology, behavioral health disorders, and many other conditions.
Through ECHO sessions, IHS, Tribal and Urban Indian healthcare workers use video technology to participate in guided practice with specialist mentors and acquire new skills that allow them to treat patients that they otherwise would have referred out. Patients with chronic, complex conditions get high quality care where they live, from providers they know. No waiting months to see a specialist, or long drives back and forth to get critical care. ECHO exponentially increases access to specialty care by moving knowledge instead of moving patients.
Visit Indian Country ECHO Exit Disclaimer: You Are Leaving www.ihs.gov to sign up for an ECHO clinic, submit a case, or for technical assistance.
Midwest Tribal ECHO
Midwest Tribal ECHO offers trainings to address opioid and addiction care specific to Native Americans during the first and third Wednesday of each month from 12 to 1 pm CT. Sign up to join the Midwest Tribal ECHO Exit Disclaimer: You Are Leaving www.ihs.gov and visit the Zoom link Exit Disclaimer: You Are Leaving www.ihs.gov to join each training.
Expanding MAT Training
To support the growth of Medication Assisted Treatment (MAT) in Primary Care, consider participating in the University of New Mexico ECHO: Expanding MAT in Rural Primary Care Settings. This ECHO meets every Tuesday from 12-1 pm MT. These ECHO sessions can be done alongside any existing clinic trainings or support that is ongoing for MAT. This does not interfere in any way with any health system or clinic plans to expand/support MAT internally. You can receive CME/CEUs for every ECHO session you attend. You may register for each weekly session at the registration site.Exit Disclaimer: You Are Leaving www.ihs.gov
Please contact Rana Al Khafaji for more information about participation. For other questions about MAT or ECHO, please email the principal investigator, Julie Salvador, PhD.
DATA Waiver Training
Providers are required to complete at least 8 hours of medication-assisted treatment (MAT) training to obtain a waiver from the Drug Enforcement Agency to prescribe buprenorphine, one of the three medications approved by the FDA for the treatment of opioid use disorder. The Providers Clinical Support System (PCSS) offers free waiver training Exit Disclaimer: You Are Leaving www.ihs.gov based on profession (Physician, Advanced Practice Registered Nurses, Physician Assistants, or Medical Students).