The Indian Health Service continues to work closely with our tribal partners to coordinate a comprehensive public health response to COVID-19. Read the latest info.
PIMC Pharmacy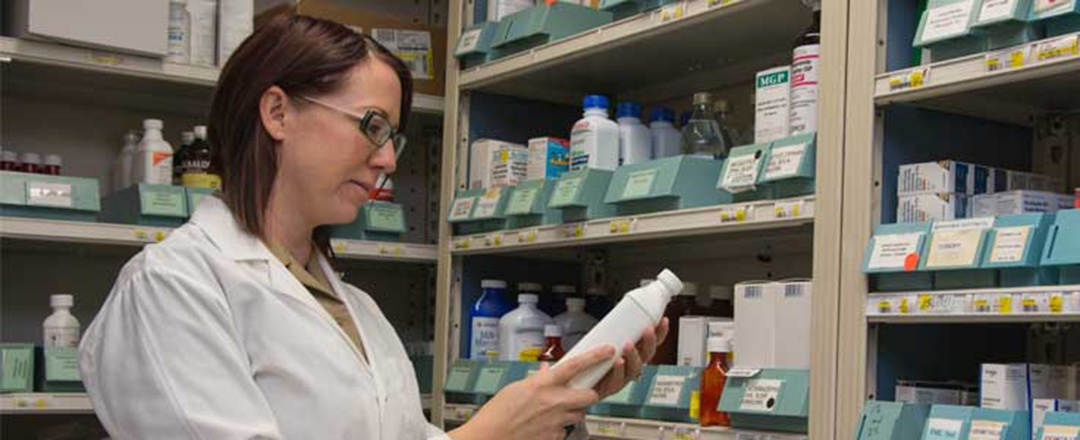 The PIMC Pharmacy Department is dedicated to ensuring proper medication is provided as prescribed. In addition, we strive to make your medication delivery and/or pick up as convenient as possible.
Hours of Operation
Mon - Fri 8:00AM to 10:00PM
(Including Holidays)
Primary Care Medicine Clinic:
Mon - Fri 8:30AM to 5:30PM
(Excluding Holidays)
Mon - Fri 8:30AM - 5:00PM
(Excluding holidays)
Mon – Fri 8:30AM to 5:00PM
Medication Refills & Pickup
If you visit PIMC for care and need to pick-up your prescriptions while you are on campus, please check-in with the Main Pharmacy located on the first floor of the tower. The window is open from 8:00AM to 10:00PM, every day including weekends and holidays.
Walk-in refill requests are able to be processed Monday-Friday 8AM-5:30PM, and 2:00PM-5:00PM on weekends and holidays. To call in a refill, contact us at by phone at 602-263-1506.
If a PIMC provider has prescribed you medication with refills, you can sign up to receive the refills at home. You can enroll in the Meds by Mail program in person at any outpatient Pharmacy window or by phone by calling 602-263-1506. Once you are registered for Meds by Mail, you will be able to request that your refills be sent directly to your address on file before your current prescription runs out.
Pharmacy Based Clinics
The PIMC Pharmacy Department offers you care and services through the following clinics:
Anticoagulation Clinic
Cardiovascular Risk Reduction Clinic
Latent Tuberculosis Clinic
Naloxone Clinic
Smoking Cessation Clinic
For more information please call 602-263-1506.