Current scholarship recipients must apply annually for an extension of their scholarship. Whether you're continuing in your current degree program, progressing from a Preparatory or
Pre-Graduate scholarship to
a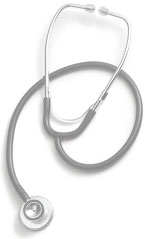 Health Professions scholarship or
changing your status as a current recipient, you must submit the required application and supporting documentation or notify the branch office of your intentions to request a leave of absence
or decline additional scholarship support.
Scholarship extension applications also require additional documentation in support of your application. These items are listed on the Application Checklist that is created after you submit your online application. You can also find a list of required documents in your Student Handbook or on the IHS Scholarship Program website.
Please note: Application packets must be mailed to the IHS Scholarship Program office postmarked prior to the February 28, 2015 deadline. Send to:
Indian Health Service
Scholarship Program
Attn: Program Analyst
801 Thompson Ave., TMP Suite 450A
Rockville, MD 20852