The Indian Health Service continues to work closely with our tribal partners to coordinate a comprehensive public health response to COVID-19. Read the latest info.
About SDPI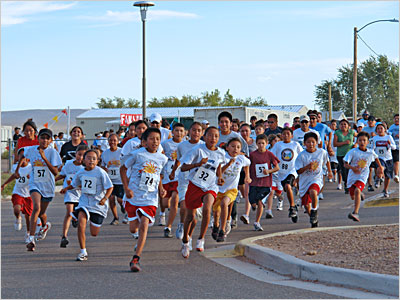 In response to the diabetes epidemic among American Indian and Alaska Native (AI/AN) people, Congress established the Special Diabetes Program for Indians (SDPI) in 1997 to provide funds for diabetes prevention and treatment services. Through the SDPI grant program, AI/AN communities have been able to develop much needed diabetes programs and increase access to quality diabetes care.
SDPI Community-Directed Diabetes Programs – This component of the SDPI provides funds to IHS, Tribal, and Urban Health Programs in all 12 IHS Areas to begin or enhance local diabetes treatment and prevention programs.
SDPI Diabetes Prevention (DP) and Healthy Heart (HH) Programs – In 2004, Congress approved funding to implement two new demonstration projects. The purpose of these projects was to translate current science on diabetes prevention and cardiovascular disease (CVD) risk reduction to AI/AN communities:

SDPI DP grant programs implemented a proven lifestyle change intervention designed to reduce risk of diabetes in high risk individuals.
SDPI HH grant programs used an intensive case management approach to reduce CVD risk in individuals with diabetes.

For more information on SDPI outcomes, see the latest Report to Congress for SDPI.