The Indian Health Service continues to work closely with our tribal partners to coordinate a comprehensive public health response to COVID-19. Read the latest info.
SDPI Diabetes Prevention (DP) and Healthy Heart (HH) Initiatives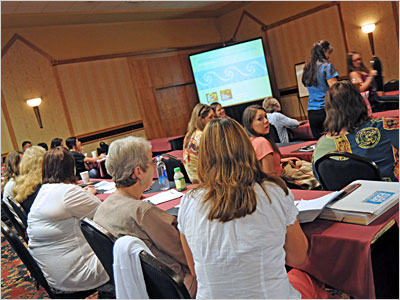 For more than a decade, SDPI DP/HH grantees implemented programs for diabetes prevention and cardiovascular disease (CVD) risk reduction in American Indian/Alaska Native (AI/AN) communities. SDPI DP grantees applied a proven lifestyle change intervention designed to reduce the risk of diabetes in high risk individuals, while SDPI HH grantees used an intensive case management approach to reduce CVD risk in people with diabetes. Both programs worked to meet the needs of their communities and incorporated tradition and culture into their interventions.
To read a summary of SDPI DP/HH outcomes, see the Special Diabetes Program for Indians 2014 Report to Congress, Changing the Course of Diabetes: Turning Hope into Reality. [PDF – 472 KB]
Resources and lessons learned from the SDPI DP and HH programs are available in the DP and HH Toolkits. It is hoped that many communities will use the toolkits to implement their own innovative strategies to reduce diabetes and CVD risk – and create healthier futures for AI/AN people.
---
SDPI DP/HH Resources
SDPI DP/HH Publications – List of published journal articles about the DP/HH programs.
SDPI DP/HH Toolkits – Available for communities to use as they implement their own DP or HH program.
SDPI Reports to Congress – Highlights SDPI's ongoing and outstanding accomplishments in improving the quality of diabetes care and health outcomes for AI/AN people.