SDPI Diabetes Best Practice Resources
Grantees may find the resources below helpful as they plan for, implement, and evaluate their SDPI grant program and Diabetes Best Practice.
Program Planning Resources
IHS Division of Diabetes Treatment and Prevention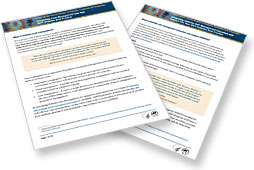 University of Kansas Work Group for Community Health and Development
Community Tool Box

– Online resource that provides guidance, tools, and a troubleshooting guide on planning, implementation and evaluation.
The Community Preventive Services Task Force
The Community Guide

– Website with materials to help plan and design effective, evidence-based interventions to meet your community's health needs.
Implementation Resources
Special Diabetes Program for Indians
SDPI Toolkits – The toolkits provide keys to success and lessons learned from SDPI Diabetes Prevention/Healthy Heart (DP/HH) grant programs in implementing strategies to reduce diabetes and cardiovascular disease risk in American Indian/Alaska Native communities.
Program Spotlights – Videos and written stories of SDPI Programs making a difference in Indian Country.
IHS Division of Diabetes Treatment and Prevention
Other Resources
Evaluation Resources
Special Diabetes Program for Indians
IHS Division of Diabetes Treatment and Prevention
Centers for Disease Control and Prevention (CDC)