The Indian Health Service continues to work closely with our tribal partners to coordinate a comprehensive public health response to COVID-19. Read the latest info.
About Us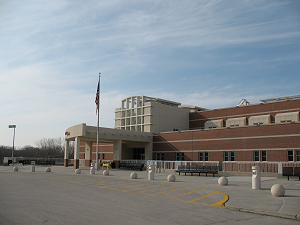 The Winnebago Hospital (WBH) is part of the Great Plains area, Indian Health Service (IHS). The WBH is licensed to be a 13 bed Hospital Unit which has over 250 IHS and Tribal Employees. Our Service unit is unique because we house both the IHS services as well as the Winnebago Tribal Health Services in the same building. This speaks volumes for our IHS and Tribal relations which is the backbone for providing outstanding services to our patients.
The Winnebago Hospital has endured a long hard fought battle by Tribal and Government Officials in order to become an operational service unit, providing much needed services to tribal members in the area. The new Hospital was brought into service in May of 2004, and each year has improved on services provided to the public, always striving for perfection. Today, six years later, we are still striving to provide top-notch medical care to all tribally enrolled patients in the area.
The WBH is located in beautiful Winnebago Nebraska which is only 20 minutes south of Sioux City Iowa. We serve the tri-state area tribally enrolled members which includes Nebraska, Iowa, and South Dakota. The hospital is only a one hour drive from Omaha Nebraska which also has many tribal members in need of health care services. This service unit provides many services which includes Dental, Physical and Occupational Therapy, Laboratory, Outpatient Clinic, Mental/Alcohol Counseling Services, Optometry, Pharmacy, ER, and much more which can be found on the services page.
The Winnebago Hospital services the Winnebago and Omaha Tribes of Nebraska which consist of over 10,000 members as well as the tri-state area tribally enrolled members. As you can see by the number of potential patients, the need for adequate health care for Tribal Members in this area is critical.
If you have any questions about our facility please contact us at 1-402-878-2231 x2017.
Click Here for more information on the Tribal History Exit Disclaimer: You Are Leaving www.ihs.gov