The Indian Health Service continues to work closely with our tribal partners to coordinate a comprehensive public health response to COVID-19. Read the latest info.
Services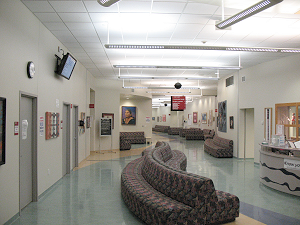 The Winnebago Hospital's reputation as one of the Indian Health Services (IHS) leading hospitals is driven by a commitment to excellence.
We strive for quality. It touches everything we do - from our Dietary Department which highlights a particular patient's special dietary needs, to our Housekeeping Department motivated to keep dirt at bay, to our excellent clinical services. The Winnebago Hospital is one of the only IHS Hospitals that houses both IHS services as well as Winnebago Tribal Health Services. For more information use the links on the navigation menu.
For information on a particular department please call 402-878-2231 and ask for the department in question.