The Indian Health Service continues to work closely with our tribal partners to coordinate a comprehensive public health response to COVID-19. Read the latest info.
Public Health Nursing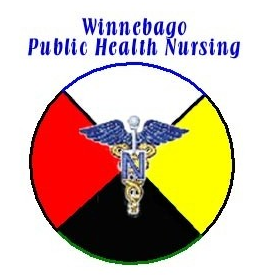 Mission Statement
The Winnebago Public Health nursing Program functions to promote health and to prevent disease and disability for individuals, families and the Winnebago Community, through interventions which assist in the creation of conditions in which people can be healthy.
The Public Health Nursing program works within this mission to:
Promote the health of families and individuals in the Winnebago community.
Identify subpopulations, families and individuals at risk for illness, injury disability or premature death.
To provide culturally appropriate health education and interventions.
The patient care component of Public Health Nursing Program consists of six Public Health Nurses and one outreach worker. Each PHN works with a specific population to provide case management services, conduct home visits and provide health education.
Contact Information:
Public Health Nursing
P.O. Box C
Highway 75/77
Winnebago, NE 68071
Phone: 402-878-2440 followed by the extension number.
Judith Raker, Registered Nurse, Director, ext. 1203
Serenity Drew, Office Manager, ext. 1240
Paula Brown, Data Entry, ext. 1237
Patty Flute, Office Associate, ext. 1234
Su Krause, Registered Nurse, Chronic Disease, Infectious Disease, & Disaster Preparedness, ext. 1233
Sandy Kruse-Anderson, Registered Nurse, Maternal Child Health, ext. 1231
Anne Marie Higgins, Registered Nurse, Adolescent/School Health, ext. 1228
Shannon Wright, Registered Nurse, Pediatrics & Women's Health, ext. 1199