The Indian Health Service continues to work closely with our tribal partners to coordinate a comprehensive public health response to COVID-19. Read the latest info.
Radiology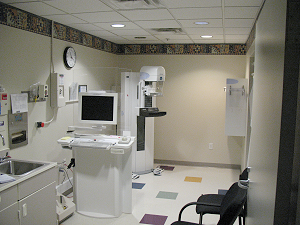 The Radiology Department at the Winnebago Hospital is dedicated to providing the highest quality inpatient and outpatient clinical imaging services. The department is staffed by 4 Radiologists, all of whom are Board Certified by the American College of Radiology. The department also employs highly skilled, licensed Technologists.
The Radiology Department is located on the second floor. Someone at the Information Desk will be able to direct you. Here are some of the services and imaging modalities offered by the Radiology Department at the Winnebago Hospital.
Radiographic Services (X-ray)
Ultrasound
Mammography
The contact point for this department is Tracy Winters at 402-878-2231 x2704.