The Indian Health Service continues to work closely with our tribal partners to coordinate a comprehensive public health response to COVID-19. Read the latest info.
Social Services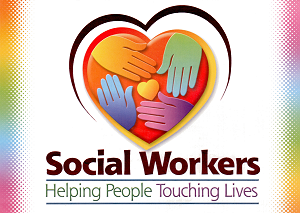 Mission
The mission of the Medical Social Work Program is to provide quality and culturally appropriate clinical Social work services to American Indians and Alaska Natives. The overall purpose is to help Indian clients maintain, regain, or enhance their level of social functioning when their ability to function is affected by actual or potential illness, disability, or injury. The content of these services range from prevention and education to helping clients deal with major changes in social roles, future expectations, and life goals precipitated by changes in health status. The IHS Social Work Program is committed to the concept of self determination as an essential ingredient of professional social work philosophy and practice. Furthermore. the program actively supports the implementation of the Indian Self-Determination Act by supporting and empowering Indian people to make, participate in. and influence decisions affecting their lives. Progress toward health is made when tribal groups work out problems within a framework of their own values and goals.
Some services include:
Crisis intervention, resource management, transfer facilitation, counseling services, advocacy training, Sexual Assault Response Team, Domestic violence, Child protection services, Adult protection services, discharge planning, placement facilitation, Advance Directives, Living Will, Power of Attorney for Health Care, in addition to the following areas;
Direct patient services include clinical social work and health related social services, which are offered to individuals, groups, families, and communities. These services include inpatient and outpatient treatment as well as field contacts and follow-up.
lndirect patient services include documentation activities, patient staffing conferences and referrals to and placements in other agencies as well as consultation to other staff/providers/agencies.
Administrative activities related to patient services include the development of a memorandum of agreement with other health and social agencies or tribal programs, maintenance of health and social service resource directories, and technical assistance to other IHS, tribal, or community programs.
Reporting possible or known abuse is Mandatory! IHS employees are mandatory reporters, to report you may call Child & Family Services, Police or the Winnebago Hospital's Social Service Department.
Call Child & Family Service/CPS: Winnebago at 878-2379; Macy at 837-5331
Call law enforcement: Winnebago at 878-2245; Macy at 837-5906.
Hours of Operation: 8:00 AM - 4:30 PM and 24 hour emergency
Director of Social Services: Delaine Alley, MSW
Delegates are Rachael Akins ext: 2016 and/or Brenda Provost ext: 3104
Winnebago PHS IHS
P.O. Box Highway
Winnebago, NE 68071
Phone: 402-878-2231