The Indian Health Service continues to work closely with our tribal partners to coordinate a comprehensive public health response to COVID-19. Read the latest info.
Tribal Administration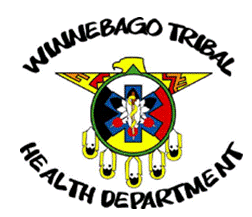 The Tribal Health Administration provides oversight and assistance in regards to personnel issues, budgets, information systems and other issues which effect the department as a whole. The Tribal Health Business Office bills third-party insurance in order to provide income to expand services provided to eligible patients.
The office hours for the Tribal Health Administration are 8:00 am to 4:30 pm, Monday through Friday.
The point of contact for this department is Pat Medina at 402-878-2231 x1252.
Frieda Breum - Administrative Assistant/Financial Officer. Ext 1253
Allison DeCora - Office Associate. Ext 1250
Leta Gorrin - Billing Clerk. Ext 2164
Joy Walker - Medical Records Clerk. Ext 2209