Urgent Care Clinic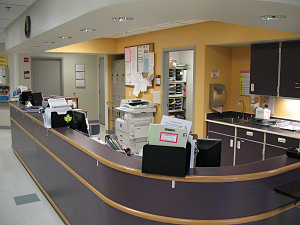 To meet your urgent health care needs, this facility has established an Urgent Care Clinic. We will have a Medical provider available to assess your urgent health care needs Monday thru Friday, 8:00 am to 6:00 pm. (Except Holidays)
What is an Urgent health care need?
An urgent health problem is any acute illness that must be addressed immediately and cannot wait for a regular medical appointment.
Examples include recent development of the following symptoms:
Eye irritation
Acute headache
Abdominal pain
Fever
Minor accidents and falls
Cold and Flu symptoms
If you are experiencing the following symptoms, please go to the Emergency Room for an assessment:
Chest pain
Shortness of breath
Uncontrolled bleeding
The Urgent Clare Clinic does not provide for chronic health care concerns or preventive health needs such as Physical Exams, Well Child Exams, Diabetes Care, Medication Refills, or Police Department Care. You will continue to see your primary medical provider for these needs. This is to insure your treatment plan is maintained and you receive the best consistent health care we can provide. We can help you schedule an appointment with your primary medical provider.
The operational hours are as follows:
Walk in
Monday - Friday
8:00 am to 6:00 pm
You can schedule an appointment by calling 402-878-2231.