Overcoming Drug and Alcohol Dependence
Choosing what is right for you: Substance Use Disorder Treatment, Recovery, and Help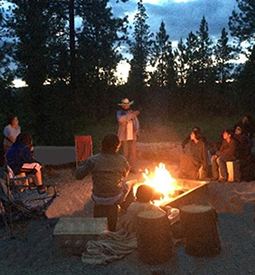 Struggling with substance dependence can make someone feel like sobriety is an impossible goal. Remember, no matter how hopeless the situation feels, recovery is a possibility. Don't give up, even if you've tried before to recover. With the right treatment, support, and willingness to work on the causes of the addiction, change is possible. Increasing awareness and thinking about the problem is a step towards recovery.
Decide to make a change
For many people struggling with substance dependence, the biggest and toughest step toward recovery is the very first one: deciding to make a change. It's normal for people to have conflicted feelings related to giving up the substance or substances they are dependent on. Committing to sobriety involves the following life changes:
developing new, supportive relationships
Starting to make health lifestyle changes, including self-care techniques
Using stress management techniques
Improving self-esteem and self-worth
Recovering from substance use disorder (SUD) is a long process, requiring time, commitment, motivation, life changes, and support.
Explore your treatment options
Once the decision to challenge SUD is made, the next step is to explore treatment options. Keep in mind:
No single treatment works for everyone. Everyone's needs are different and treatment needs to be unique to the person and situation.
Treatment should address more than just substance dependence. Substance use disorder impacts everything, including relationships, work/school, health, and psychological well-being. Long-term recovery includes implementing a new way of living and addressing the roots of the problem.
Treatment structure. The length of treatment needs to match the addiction — the longer and more intense drug use, the longer and more intense the treatment.
Help can be found in many places. The level of care you need depends on your age, drug use history, and other medical or psychiatric conditions. Help may be found with doctors, psychologists, clergy members, social workers, and counselors.
As you seek help for SUD, it's also important to get treatment for any other medical or psychological issues you're facing. The best chance for recovery is through integrated (combined) treatment for both the SUD and the mental health problem —. THis is also known as co-occurring treatment.
What to Look for in a Substance Use Disorder Treatment Program
Treatment programs vary in structure, amenities, and locations. When you start looking for substance abuse treatment, focus on what is truly important:
appropriate accreditation and licensing
aftercare services to prevent relapse
quality of care and effectiveness of the program
staff credentials
Alcohol Addiction Medications
There are medications that can assist with treating alcohol dependency. Not all people are interested in medication as a treatment, but it is important to know that there are additional options.
Three FDA approved medications that can assist with recovery:
Naltrexone: This medication blocks out the feeling of reward that comes from the brain when drinking and craving alcohol. Naltrexone has been known to lessen the impact of relapse in some patients.
Acamprosate: This medication can help in lessening the symptoms of withdrawal such as insomnia, anxiety and restlessness.
Disulfiram: This medication neutralizes the effect of alcohol as it is consumed. It can cause a reaction such as nausea or tremors if the person drinks alcohol while taking this drug.
Medication-Assisted Treatment/Opioid Therapy
Medication-Assisted Treatment (MAT) is the use of medications, combined with counseling and behavioral therapy, to treat substance dependence; Outpatient Based Opioid Therapy (OBOT) is a treatment model that mixes medication such as methadone or buprenorphine and medical and psychiatric care of the patient.
Reach out for Support
Don't try to go it alone as there are many supports available. A solid, positive support system is essential to long-term recovery. Support can come from:
family members
close friends/healthy social network
therapists or counselors
others recovering from substance use disorders
healthcare providers
people from your faith community
self-help groups
sober living environments, including housing