Career Paths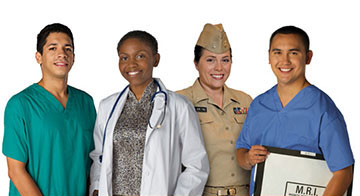 Health professionals seeking a career in Indian health share similar values and perspectives that set the stage for successful careers and fulfilling lives in small town, rural and even urban settings. However, each individual has his or her own set of circumstances that can affect his or her transition into an Indian health community.
Our goal is to ensure that you find a community that matches your personal and professional needs. As you search for the right opportunity, we encourage you to take into account all factors that will influence your decision. This will go a long way toward selecting the career path that best suits your needs.
Clinicians have a choice of four different Indian health career paths. Each offers a unique and distinctive way to set out on your chosen professional track. Each opportunity offers outstanding career rewards, competitive compensation and a comprehensive benefits package, based on your level of training and experience.
I think the whole experience of changing directions, coming from a different background, the desire to be part of something bigger – it just comes from within. I was very fortunate to be around the people I worked with and to have the experiences that I had. The patients were so receptive and accepting of me.
Among the outstanding benefits is the opportunity to pay off your qualified student loans through two loan repayment options. The IHS and the National Health Service Corps (NHSC) Loan Repayment Programs are designed to enable a clinician to reduce his or her debt efficiently and on a set timetable. In this way, one may focus on meeting the more important challenges of a new assignment head-on. This benefit is just one element of the impressive compensation packages available through an Indian health career.
Whether you choose the civil service, direct Tribal hire or US Public Health Service (USPHS) Commissioned Corps, a career in Indian health offers positions to meet your specific needs for professional opportunity, personal adventure and a greater purpose in life.
Learn more about each Career Path