Civil Service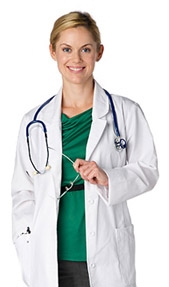 Many health professionals choose to pursue a career in Indian health through the federal civil service personnel system. This well-traveled path provides great career flexibility and generous federal employee benefits. Plus, as there are no age or physical eligibility requirements, the civil service is a compelling choice for both experienced professionals and recent graduates alike.
Benefits
Competitive starting salary and benefits.
13 - 26 days paid vacation, depending on experience.
10 paid federal holidays.
Up to 13 days sick leave per year.
Comprehensive health insurance.
No-cost malpractice coverage.
Comprehensive retirement program.
Thrift savings (contributory) retirement plan with government match.
Annual continuing education where available.
Eligibility Requirements
US citizenship (Note: Under Executive Order 11935, only US citizens and nationals may be appointed to competitive service federal jobs. Exceptions can be made permitting the federal civil service to hire certain non-citizens when there are no qualified US citizens available, unless the appointment is prohibited by statute.)
Visit the Office of Personnel Management (OPM) Exit Disclaimer: You Are Leaving www.ihs.gov website for more information on employment and benefits as a federal civil servant.