Health Promotion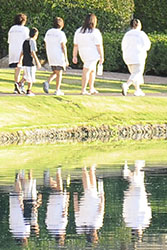 The IHS Health Promotion and Disease Prevention (HPDP) Initiative aims to improve American Indian and Alaska Native health by enhancing preventive efforts at local, regional, and national levels. HPDP develops and implements effective health promotion and chronic disease prevention programs in order to increase the health of individuals, families, and communities across Indian country. The HPDP initiative concentrates on five primary focus areas:
Diabetes
Nutrition
Obesity
Physical Activity and Exercise
Tobacco Cessation
For more information about HPDP, please visit the Health Promotion/Disease Prevention website.