The Indian Health Service continues to work closely with our tribal partners to coordinate a comprehensive public health response to COVID-19. Read the latest info.
Patient Education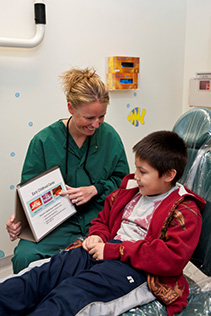 Materials
Educational resources, locally developed and culturally relevant patient education handouts on a wide variety of diseases and topics are available.
Protocols and Codes
The use of the Patient Education Protocols and Codes (PEPCs) standardizes the documentation of patient/health education encounters from one health professional to another.
Learn more about Patient Education Protocols and Codes (PEPC) Website.