The Indian Health Service continues to work closely with our tribal partners to coordinate a comprehensive public health response to COVID-19. Read the latest info.
Online Training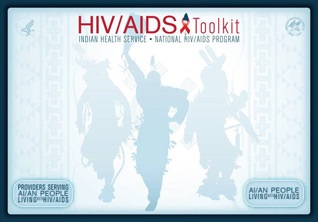 HIV/AIDS Online Training Modules
To effectively deal with HIV/AIDS in American Indian/Alaska Native (AI/AN) communities across the country, it is important to reach out to increase knowledge about and decrease stigma associated with this disease. The IHS National HIV/AIDS Program provides these online modules to teach about HIV/AIDS in American Indian/Alaska Natives and extend the reach of our message.
The HIV/AIDS Online Training Modules are a collaboration between the National HIV/AIDS Program, community members and Traditionalists (Native healers) from across the U.S. Though contributors represent many Tribes, they present a consistent message about HIV, HIV prevention, HIV testing, and stigma reduction.
The modules are aimed at increasing the awareness, knowledge, and skills of providers, AI/AN people living with HIV/AIDS, and community members interested in learning about this disease. The online training modules are composed of two sections:
One section is intended for providers who work with AI/AN with HIV/AIDS and AI/AN persons at risk for HIV infection and designed to provide practical knowledge and skills that can assist providers in patient care.
The other section, intended for AI/AN people living with HIV/AIDS and community members, is designed to provide basic understanding of HIV infection, testing, treatments, and what it means to live with HIV
Indian Country ECHO Training
Extension for Community Health Outcomes (ECHO) is a telehealth platform that has been proven to dramatically increase access to specialty treatment in rural and distant areas. From Northwest Portland Area Indian Health Board (NPAIHB) and The University of New Mexico Project ECHO, Indian Country ECHOExit Disclaimer: You Are Leaving www.ihs.gov provides IHS, Tribal and Urban Indian healthcare workers with the knowledge and support they need to manage patients with complex conditions such as hepatitis C, substance use disorder, diabetes, and HIV through free, in-person training and virtual telehealth sessions.
BE SAFE: A Cultural Competency Model for American Indians, Alaska Natives, and Native Hawaiians Toward the Prevention and Treatment of HIV/AIDS Exit Disclaimer: You Are Leaving www.ihs.gov
This cultural competency model was developed at the National Minority AIDS Education and Training Center for use in clinical practice. The model is based on the mnemonic "BE SAFE": Barriers, Ethics, Sensitivity of the Provider, Assessment, Facts, and Encounters. The BE SAFE Model helps health care providers become comfortable in treating and improving the health outcomes of AI/AN/NH. This program supports the training of physicians, physician assistants, nurses, nurse practitioners, dentists, clinical pharmacists, Indigenous healers, spiritual healers and other health care providers in the treatment and management of HIV/AIDS.
Clinician's Guide to Working with Native Americans Living with HIV/AIDS [PDF - 292KB]Exit Disclaimer: You Are Leaving www.ihs.gov
This is a practical resource for medical providers who are confronted with basic cultural challenges presented by Native American patients living with or at risk for HIV infection.