Community Health Representatives (CHR)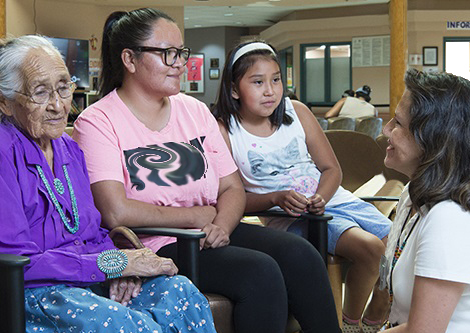 The Community Health Representative(CHR) program's aims to provide quality health promotion and disease prevention services to American Indian and Alaska Natives through the use of well-trained CHRs, who are integrated into and partner with the patient's health care team.
The CHR Program is based on the concept that indigenous community members, trained in the basic skills of health care provision, disease control, and prevention, are best able to gain community acceptance and make use of limited health care resources.
Learn more about the IHS CHR Program.