Injury Prevention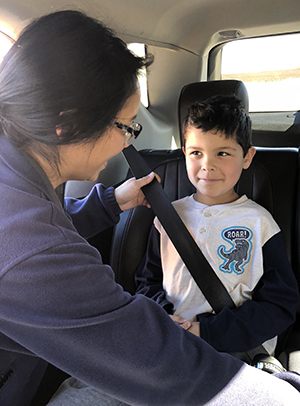 Injuries are the leading cause of death for American Indians and Alaska Natives from ages 1-44 years, and the third leading cause of death overall. Unintentional injury mortality rates for Indian people are approximately 2.5 times higher than the combined all-U.S. races rate. However, this disparity varies by IHS regional Area and by cause of injury (IHS, Indian Health Focus, Injuries, 2017).
Effective community-based injury prevention initiatives use multiple strategies to reduce and prevent injuries and fatalities. The IHS Injury Prevention Program promotes building the capacity of Tribes and communities by increasing understanding about the injury problem, sharing effective solutions, and assisting communities in implementing programs. As a result of these efforts, unintentional injury deaths to American Indian and Alaska Native people, while still high, decreased by 59% (1972-2010) (IHS, Indian Health Focus, Injuries, 2017). Some of the successful initiatives that IHS employs include:
Tribal Injury Prevention Cooperative Agreement Program (TIPCAP)
Ride Safe (targets motor vehicle related injuries to children ages 3-5 years)
Sleep Safe (targets fire and burn injuries to children ages 3-5 years)
Training Programs and Fellowships
Training programs include:
Introduction to Injury Prevention
Intermediate Injury Prevention
Advanced Injury Prevention
Safe Native American Passengers (SNAP)
Injury Prevention Specialist Fellowship
Learn more about the IHS Injury Prevention Program.