Patients Rights & Responsibilities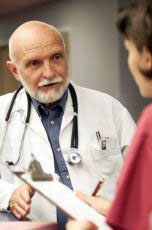 At IHS facilities, patient's rights policies shall be written in easily understandable language, clearly posted and available to all those receiving services. Each facility can have different Patient Rights & Responsibilities but all minimally include the following:
Rights in respect to being informed regarding the nature of the treatment planned including benefits expected, risks involved, and participation in the development of the treatment plan;
The right to refuse treatment;
The right to reserve confidentiality
The right to be treated with full recognition of their personal dignity, individuality, and need for privacy;
The right to receive services in adequate facilities;
The right to know the qualifications of the staff providing them services; and
If the patient is found ineligible for services, the right to receive a written explanation, stating their rights for appeal, if any.
Patient consent to participate in treatment programs as presented to them or pursuant to their treatment plan is to be documented.
To learn more about this, read Part 2, Chapter 7 of the Indian Health Manual (IHM) for the complete policy on Patient Rights & Responsibilities.