Treatment Types
Overview of Substance Abuse Treatment Programs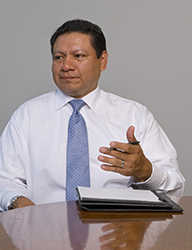 Treatment is a structured environment that minimizes the potential for exposure to substance use and focuses on the root cause of the addiction. There are a variety of treatment programs for substance use disorder (SUD). The following are examples of available treatment programs:
Detox - Detoxification is the first part of any SUD treatment program. Depending on the drug, this involves either tightly controlled administration or complete suspension of the drug. Patients in a detox center are carefully monitored by medical professionals throughout the detox period to ensure there are no harmful withdrawal symptoms. During the detoxification, the body removes the drug from the bloodstream and becomes less physically dependent on it. The length of time for detox varies but averages about 30 days.
Residential treatment - Residential (inpatient) treatment involves living at a treatment facility while undergoing intensive treatment during the day. Residential treatment normally lasts between 30-90 days.
Partial hospitalization - Partial hospitalization is for people who require ongoing medical monitoring but have a stable living situation. Treatment requires meeting at the hospital for 3-5 days a week, 4-6 hours per day.
Intensive outpatient program (IOP) - Not a live-in treatment program, but still requires a major time commitment. IOP usually meet at least 3 days a week for 2-4 hours a day or more. The major focus is relapse prevention and it is usually scheduled around work or school.
Counseling (individual, couples, group, or family) - Works best in conjunction with other types of treatment or as follow-up support (aftercare). Therapy can help identify the root causes of one's SUD, help to rebuild relationships, and teach healthier coping skills.
Sober living - Usually follows intensive care such as residential treatment where one lives with other people in recovery. Facilities provide a supportive drug-free environment to assist with relapse prevention.
Brief intervention - appropriate only for those at risk for SUD, not those who have already developed a serious problem. Interventions may consist of several visits to a healthcare professional to discuss the harmful effects of substance abuse and strategies for cutting back on use of the at-risk substance.
There are many options when it comes to getting help for SUD. A primary care provider or treatment professional can help a patient choose the best course of treatment to address their unique situation and needs. Treatment consists of a variety of therapeutic methods including medical intervention, behavioral therapy, relapse prevention, and long-term recovery.