A Diverse Workforce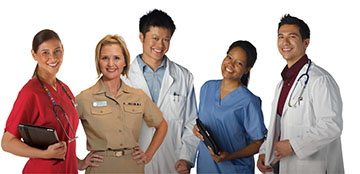 The Indian Health Service is a robust and multicultural community of dedicated health professionals. We recruit talented clinicians from all backgrounds who are passionate about embracing an Indian community on both a personal and professional level. This commitment guarantees the vital infusion of new talent into the great spectrum of Indian health careers.
IHS prioritizes the recruitment of American Indian and Alaska Native health professionals to provide them with a unique and fulfilling opportunity to give back to Indian communities - oftentimes, even their own.
Ultimately, we seek the best health professionals dedicated to delivering top-tier health care to deserving communities who need and appreciate it most. This commitment is at the forefront of fulfilling Indian health vacancies.