The Indian Health Service continues to work closely with our tribal partners to coordinate a comprehensive public health response to COVID-19. Read the latest info.
Records Management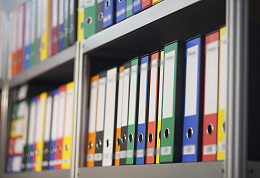 The IHS shall provide for efficient, economical, and effective controls over the creation, organization, maintenance, use, and the ultimate disposition of all IHS records in all physical formats. IHS is responsible for managing their records and information in a way that allows them to conduct business; ensure agency and government accountability; protect the rights of all stakeholders, including the public; identify records with archival value.
For more information, contact the IHS Records Officer, Mr. Christopher Forney 301-443-8030.
---
Resources
---
Records Liaison Officers