Online Food Handler Training
Important
Please create a web account before taking the training if you have not already done so. You may do this by clicking "Create Profile/Register" on the left.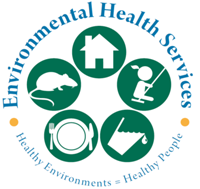 Mobile users: If you are taking the training on a mobile device you must have a PDF viewer installed in order to view your certificates. Open the link below to confirm that your device can view PDF files. If the link fails to open or gives an error message, install a PDF viewer from the app store appropriate for your device.
The Indian Health Service, Division of Environmental Health Services has developed the Online Food Handler Training to meet the training needs of those people who, because of time constraints, geographic location, or other reasons, prefer to receive food sanitation training in the convenience of an online course. This course is appropriate for people who:
Are familiar with using a computer and navigating the internet;
Can arrange for their own access to a computer with a reliable internet connection and speakers or headphones to listen to the audio portion;
Have access to a printer to print the Food Handler Certificate upon successful completion of the course; and
Require a Food Handler Certification from the Indian Health Service to sell or prepare food on tribal lands.
The Online Food Handler Training consists of a one-hour training video and twenty question quiz. You must pass the quiz with at least a 70% to obtain your Food Handler Certificate. Please budget about one and a half hours to complete the entire training.
A Food Handler Certificate from the Indian Health Service (IHS) certifies that you have taken the training and passed the quiz. It is not a permit to sell food. Food Handler Certificates may be honored by Tribes or possibly non-Tribal entities. Ensure you determine the jurisdiction you are in and their requirements for permits or food certifications. If you have any questions, please feel free to contact us.